Two WV Dems Face Criminal Charges For Extortion, Conspiracy – Red Alert Poitics
Two West Virginia Democrats face criminal charges for extortion and conspiracy to violate constitutional rights in two unrelated crimes in Mingo County, an area rife with political corruption and scandal.
.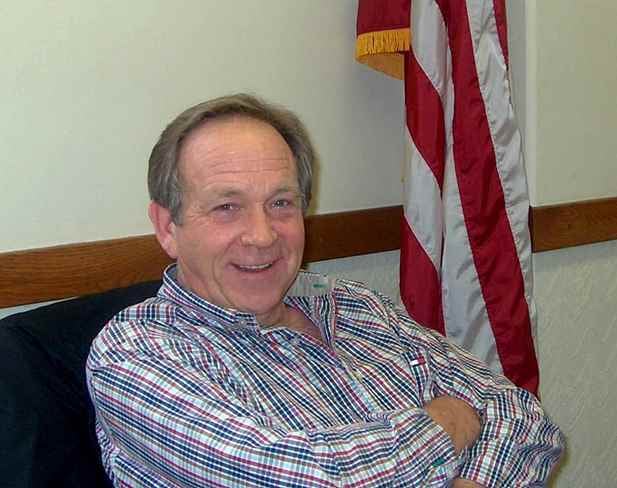 Michael Thornsbury, a Mingo County Circuit Court judge, allegedly attempted to manipulate charges against an ex-lover's husband using his clout as an officer of the court and faces two counts of conspiracy. And David Baisden, a city commissioner in the home of the legendary feud between the Hatfields and McCoys, allegedly tried to buy tires for a personal vehicle with a government discount then threatened the county's contract with the store after it refused.
According to the indictment, handed down by a federal grand jury this week, Thornsbury engaged in several acts and attempted to use his position on the bench to smear Robert Woodruff – identified in the indictment by the initials – and the husband of Kim Woodruff, his ex-lover. Conspiring with West Virginia State Trooper Brandon Moore and friend Jeff Cline, the judge planned to have Cline plant illegal drugs under Woodruff's pickup truck and Moore file a criminal complaint, accusing Woodruff of stealing scrap metal from his employer.
Additionally, Thornsbury conspired to "commandeer a state grand jury and use it to oppress R.W. and his family; and, after an incident in which R.W. was the victim of an assault, to arrange for R.W., rather than the perpetrator, to receive an exceptionally harsh sentence," the indictment stated.
Booth Goodwin, U.S. Attorney for the Southern District of West Virginia, said the liberal judge "persecuted his secretary's husband" and used the justice system for his own "nefarious purpose" during a press conference Thursday, the Charleston Gazette reported.
A two-time Democratic candidate for West Virginia's House of Delegates – he ultimately lost — Thornsbury was arrested Thursday after surrendering himself to the authorities in Charleston, W.V. He was released on $10,000 bail. The judge has subsequently been suspended without pay, as has his law license.
Both the Federal Bureau of Investigation and the state police conducted the investigation into Thornsbury's dealings. He faces up to 20 years in prison, the Huffington Post reported.
But corruption in Mingo County extends beyond the court's bench. Baisden, according to a federal grand jury's indictment, served as the county's purchasing agent for the Mingo County Commission and faces extortion charges under color of official right.
Baisden's responsibilities included buying goods and services for the commission and choosing companies to purchase from. In one capacity, the Democratic commissioner bought tires from Appalachian Tire for county vehicles at a discounted government price.
When Baisden attempted to purchase tires for his own personal vehicle at the discounted price, the store refused several times. And in response, the commissioner refrained from using Appalachian Tire to purchase the goods, alerting the store's manager it had lost the commission's business.
"…Baisden did and did attempt to obstruct, delay and affect commerce and the movement of an article and commodity in commerce… by extortion under color of official right," the indictment reads.
Following his arrest Thursday morning, Baisden was released on $10,000 bond.
Both Baisden and Thornsbury remain listed on the county's website despite the scandal surrounding them.
.