.
Feds Put Fake-CPA Tax Cheat In Charge Of $1.5 Trillion In Mortgages – Daily Caller
.

.
Officials at the Government National Mortgage Association (Ginnie Mae) hired a tax scofflaw with a resume including a false claim to be a certified public accountant (CPA) as chief financial officer (CFO) and put him in charge of a $1.5 trillion loan portfolio.
David Fender shirked his official duties and instead ran a government contracting company out of the government office building. He had just been fired from his previous job for running that contracting firm on company time, and Ginnie Mae officials knew it – and that he lied about it – when they hired him.
Ginnie Mae, an agency in the Department of Housing and Urban Development (HUD), left Fender at the helm from April, 2014, to April, 2015, even though it quickly became clear he was unqualified. He left Ginnie Mae's finances in such disrepair that HUD's inspector general said $6.6 billion couldn't be audited…
MORE
.
—————————————————————————————
.
Bernie Supporters Chant 'Lock Her Up' In Philadelphia Protest Against Hillary – Wall Street Journal
It's not just Republicans that want presumptive Democratic nominee Hillary Clinton in prison.
At a lively Sunday march in support of former Democratic presidential candidate Bernie Sanders, chants of "lock her up," "Hillary for Prison" signs and t-shirts and calls for indictment were common among the most ardent supporters of Mr. Sanders, who arrived in Philadelphia to make their voices heard to the delegates attending the Democratic National Convention.
Republicans used last week's Republican National Convention to make the case that Mrs. Clinton's perceived ethical lapses made her unfit for office. Delegates to the Republican convention could be heard chanting "Lock her up!" while "Hillary for Prison" shirts and bumper stickers have proliferated across the country.
Mrs. Clinton hasn't been accused of any criminal wrongdoing – in fact, Federal Bureau of Investigation director James Comey explicitly said that her use of a private email server for government work did not rise to the level that would justify criminal charges. However, Mr. Comey called her "extremely careless" in her handling of the nation's secrets by running her work email off a private server, while a State Department probe concluded that she was in violation of Department rules.
But at the pro-Sanders rally, attendees were more than eager to list the reasons that Mrs. Clinton deserved to be incarcerated. At least once during a four-mile march from City Hall to Roosevelt Park, rallygoers began loudly chanting "Lock her up!" – the same chant heard on the floor of the RNC.
Javier Ruiz, 20, listed the 2012 Benghazi terrorist attacks, her use of personal email email and her refusal to unconditionally condemn hydraulic fracturing as reasons she should be imprisoned.
Standing in Roosevelt Park, another protester named Tim Keane saw a young woman dressed in an costume with wings. "Are you the indictment fairy?" he asked her with a smile, then invited her to sign a "Bernie card."…
MORE
.
—————————————————————————————
.
Syrian Suicide Bomber Who Blew Himself Up Outside German Music Festival Had Pledged Allegiance To ISIS – Daily Mail
.

.
A Syrian suicide bomber – nicknamed 'Rambo' – who blew himself up outside aGerman music festival had pledged allegiance to ISIS, had Islamist videos at his home and had enough chemicals to make another bomb, it has emerged.
The 27-year-old, named locally as Mohammad Daleel, injured 12 people outside a packed wine bar in Ansbach, near Nuremberg at 10pm last night after being turned away from an open-air music festival filled with 2,500 people because he didn't have a ticket.
Instead he walked to a bar in the centre of Ansbach, a town of 40,000 that is also home to a US Army base, and detonated a DIY bomb filled with metal shavings and screws. It was the fourth violent attack on members of the public in Germany in less than a week and authorities have now ordered increased security at airports and train stations…
MORE
.
—————————————————————————————
.
Debbie WhatsHerName Schultz To Resign As DNC Chair Following Convention – New York Daily News
Democratic National Committee Chairwoman Debbie Wasserman Schultz said Sunday she would resign from her post amid a nagging email leak that fueled allegations of favoritism and bias.
In a statement released on the eve of the Democratic National Convention, Wasserman Schultz said she would "step down as party chair at the end of this convention."
"As party chair, this week, I will open and close the convention and I will address our delegates about the stakes involved in this election not only for Democrats, but for all Americans," the Florida representative said.
Wasserman Schultz's resignation announcement came just a day after news emerged that she had been stripped of her speaking and presiding privileges at the Philadelphia convention following the publication through WikiLeaks of more than 19,000 emails that depicted the Democratic Party as trying to sabotage Bernie Sanders' White House run.
She had also been the target of intense criticism throughout the Democratic primary process over her decision to limit the number of debates and because of her support of the superdelegate system, both of which Sanders backers felt conveyed outright support for Hillary Clinton.
Rep. Marcia Fudge (D-Ohio) has been tapped to chair the convention in place of Wasserman Schultz, while Donna Brazile, a former adviser to Bill Clinton, was named interim party chairwoman from the end of the convention through the November election…
MORE
.
—————————————————————————————
.
Trump Takes National Lead With 6-Point Convention Bounce – The Hill
.

.
Republican presidential nominee Donald Trump leads Hillary Clinton in a national poll released Monday morning, gaining 6 points since the Republican National Convention.
Trump now leads his Democratic rival by 3 points, 48 percent to 45 percent, in the CNN/ORC Poll.
Clinton had a 7-point lead, 49 percent to 42 percent, in the same poll before last week's GOP convention.
In a four-way race with third-party candidates, Trump now has 44 percent support, Clinton receives 39 percent, Libertarian nominee Gary Johnson has 9 percent, and the Green Party's Jill Stein receives 3 percent…
MORE
.
—————————————————————————————
.
Leaked DNC Documents Show Plans To Reward Big Donors With Federal Appointments – Daily Caller
Democratic National Committee documents recently released by WikiLeaks include spreadsheets and emails that appear to show party officials planning which donors and prominent fundraisers to provide with appointments to federal boards and commissions.
The documents, which were circulated among top DNC officials in April, could raise legal questions for the party, says Ken Boehm, the chairman of the National Legal and Policy Center, a government watchdog group.
"The disclosed DNC emails sure look like the potential Clinton Administration has intertwined the appointments to federal government boards and commissions with the political and fund raising operations of the Democratic Party," Boehm told The Daily Caller.
"That is unethical, if not illegal."
The records, which WikiLeaks released along with nearly 20,000 hacked DNC emails and other documents on Friday, also expose one of the Beltway's worst kept secrets: that wealthy politicos can often buy their way to presidential appointments.
President Obama has been criticized for appointing dozens of top fundraisers – called "bundlers" in the political fundraising realm – to ambassadorships and other cushy federal positions.
The spreadsheet – which was accompanied by emails sent between officials with the DNC's finance team – contains 23 names of little-known corporate executives and professional fundraisers who have donated to the committee and various Democratic political action committees…
MORE
.
—————————————————————————————
.
Under The Bus: Ted Cruz's Biggest Donors Cut Ties – Breitbart
.

.
In an extraordinary public rebuke, two influential donors who were among the biggest supporters of Senator Ted Cruz's presidential campaign excoriated Mr. Cruz on Saturday for his decision not to endorse Donald J. Trump at the Republican National Convention.
The remarks from Robert Mercer of Long Island and his daughter Rebekah Mercer suggest widening fallout over Mr. Cruz's convention speech, in which he did not endorse his former rival and, instead, suggested that Republicans should "vote your conscience" for candidates "up and down the ticket."
"Last summer and again this year, Senator Ted Cruz pledged to support the candidacy of the nominee of the Republican Party, whomever that nominee might be," the Mercers, who rarely comment in the news media, said in the statement to The New York Times. "We are profoundly disappointed that on Wednesday night he chose to disregard this pledge."…
MORE
.
—————————————————————————————
.
Syrian Refugee Hacks Pregnant Woman To Death With Machete, Injures Two Others In Reutlingen, Germany – Daily Mail
A Syrian refugee wielding a machete has killed a pregnant woman and injured a man and another woman in Germany before being arrested by police after he was run over by a man driving a BMW.
The attack happened in the south western city of Reutlingen near a doner kebab stand in a bus station at Listplatz Square in what has been described as a 'crime of passion'.
German media have been reporting that the motive for the attack in the city south of Stuttgart was unclear but the attacker and the 45-year-old Polish victim both worked at the same snack bar.
Pictures from the scene appear to show the knifeman lying on the ground with blood on his face after being apprehended.
Armed police officers can be seen pinning him down to the ground before binding his hands behind his back.
Meanwhile, footage filmed by passers-by also showed the bearded attacker in the moments following the rampage running around in the street while people scream 'oh my god'.
He also banged on the windows of a Citroen car in which a 51-year-old woman suffered cuts to her arms and a 41-year-old man went into shock.
The attacker also injured a 23-year-old man by slashing his face.
It is believed a man passing the incident in a BMW car ran over the man, knocking him to the ground, before he was detained by police…
MORE
.
—————————————————————————————
.
Scientists Invent Oxygen Particle That If Injected, Allows You To Live Without Breathing – TechWench
.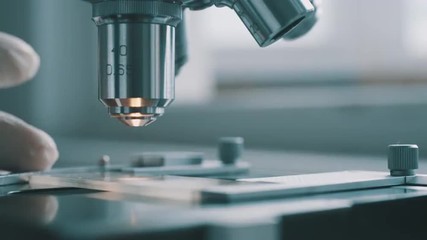 .
A team of scientists at the Boston Children's Hospital have invented what is being considered one the greatest medical breakthroughs in recent years. They have designed a microparticle that can be injected into a person's bloodstream that can quickly oxygenate their blood. This will even work if the ability to breathe has been restricted, or even cut off entirely.
This finding has the potential to save millions of lives every year. The microparticles can keep an object alive for up to 30 min after respiratory failure. This is accomplished through an injection into the patients' veins. Once injected, the microparticles can oxygenate the blood to near normal levels.
This has countless potential uses as it allows life to continue when oxygen is needed but unavailable. For medical personnel, this is just enough time to avoid risking a heart attack or permanent brain injury when oxygen is restricted or cut off to patients…
MORE
.
—————————————————————————————
.
Moronic Leftist Posts 'Support Your Local Cop Killer' Sign, Then Calls 911 For Help – American Mirror
A Richwood, Ohio man who put up signs advocating for the death of police called on his local law enforcement after someone ran over the signs, then flipped out when he was told officers had more important priorities.
The unnamed, retired 66-year-old man erected the signs on his Boundary Road property in Union County and locals posted pictures of the messages to Facebook, WSYX reports.
"A good cop is a dead cop," read one sign, red paint scrawled on wood.
Another said "Make America great again – support your local cop killer."
"Dump Trump," a third sign read.
Jody Soviak posted a picture of the signs to Facebook with a prophetic message:
Union county friends these are our neighbors on Boundary Rd. Real nice. Sad thing is that the police would still respond to them if needed.
Someone was apparently offended by the man's signs and plowed them over Wednesday night, trashing the signs and leaving tire gouges through the lawn in front of his farm. So, of course, Mr. Cop Hater called his local cops.
"Yes, hello… Why somebody vandalized my property, my signs last night," the man told Union County 911 dispatchers Thursday. "I want the people responsible for this."
The dispatcher explained that Union County Sheriff's deputies were occupied with more pressing issues, but help is on the way.
That wasn't good enough…
MORE
.
—————————————————————————————
.
Entire Russian Team Banned From Competing In Rio Olympics Due To State-Sponsored Doping Program – Daily Mail
.

.
The entire Russian Olympic team will today be banned from competing at the Rio Games next month, The Mail on Sunday understands.
According to well-placed sources, the International Olympic Committee will punish all 387 Russian sportsmen and women in the strongest possible way after revelations of their country's state-sponsored doping programme shocked the world.
The country's corrupt track and field stars have already been banned from the Games, and last week lost a desperate legal challenge to overturn that decision.
But today's ruling – the most momentous in Olympic history – will see Russia's medal hopes in cycling, judo, wrestling and all other disciplines excluded from competition in the wake of the scandal…
MORE
.
—————————————————————————————
.
White House Pumps $4.5 Billion Into Electric Car Charging Amid Sales Slump – Washington Examiner
The White House unleashed $4.5 billion in new loan guarantees Thursday to build out the recharging infrastructure it hopes will make electric vehicles a reality and curb global warming.
The effort was announced at the closing of the Energy Department's first-ever Sustainable Transportation Summit and a report from the Environmental Protection Agency that reaffirmed regulations to drive more electric cars into the market, despite falling sales of the vehicles due to low gasoline prices.
Low gasoline and diesel prices have caused more consumers to purchase newer sport utility vehicles and other large cars, instead of fuel-efficient vehicles like the hybrid-electric Prius or full-electric Nissan Leaf.
The White House called today's action the next "responsible step to combat climate change, increase access to clean energy technologies, and reduce our dependence on oil," according to a fact sheet issued along with the announcement.
It said the loan guarantees, along with a number of other actions it is announcing today, represent "an unprecedented set of actions from the federal government, private sector, and states, as well as a new framework for collaboration for vehicle manufacturers, electric utilities, electric vehicle charging companies, and states, all geared towards accelerating the deployment of electric vehicle charging infrastructure and putting more electric vehicles on the road."
The White House announcement began with the "unlocking" of "up to $4.5 billion in loan guarantees and inviting applications to support the commercial-scale deployment of innovative electric vehicle charging facilities."…
MORE
.
—————————————————————————————
.
Leaked Emails Show DNC Officials Planned Anti-Trump Protests – Daily Caller
.

.
The release of Democratic National Committee emails by WikiLeaks Friday reveals that DNC officials planned anti-Donald Trump protests.
In multiple emails, DNC officials signed off and acknowledged the existence of two anti-Donald Trump protests in South Bend, IN and Billings, MT. The release of nearly 20,000 emails is the first in a WikiLeaks "Hillary Leaks" series.
On April 29, a DNC press staffer, Rachel Palermo, alerted Eric Walker, deputy communications director, about a Facebook page for an anti-Trump protest on May 2 in South Bend. "Whoo! Thanks to our interns for finding this out." Walker replies, "I like it, as long as the students feel safe getting involved. I imagine this demo will be nicer than the one in San Fran today."…
MORE
.
—————————————————————————————
.
Why Obama's Half-Brother Says He'll Be Voting For Trump – New York Post
President Obama's Kenyan half-brother wants to make America great again — so he's voting for Donald Trump.
"I like Donald Trump because he speaks from the heart," Malik Obama told The Post from his home in the rural village of Kogelo. "Make America Great Again is a great slogan. I would like to meet him."
Obama, 58, a longtime Democrat, said his "deep disappointment" in his brother Barack's administration has led him to recently switch allegiance to "the party of Lincoln."
The last straw, he said, came earlier this month when FBI Director James Comey recommended not prosecuting Democratic presidential candidate Hillary Clinton over her use of a private e-mail servers while secretary of state.
"She should have known better as the custodian of classified information," said Obama.
He's also annoyed that Clinton and President Obama killed Libyan leader Moammar Khadafy, whom he called one of his best friends.
Malik Obama dedicated his 2012 biography of his late father to Khadafy and others who were "making this world a better place."
"I still feel that getting rid of Khadafy didn't make things any better in Libya," he said. "My brother and the secretary of state disappointed me in that regard."
But what bothers him even more is the Democratic Party's support of same-sex marriage.
"I feel like a Republican now because they don't stand for same-sex marriage, and that appeals to me," he said…
MORE
.
—————————————————————————————
.
CNN Trashes Its Own Poll After Receiving A 75 Percent Positive Response To Trump's Nomination Speech – Breitbart
.

.
Donald Trump won the Republican nomination for president in Cleveland during a momentous week in political history.
On Thursday night, Trump gave a one-hour-and-fifteen-minute speech accepting the Republican nomination. The speech was so overwhelmingly well-received among the crowd that the media did not know what to do to tear it apart. Chyrons appeared on mainstream networks: "Trump Accepts Nomination." Nothing scandalous.
CNN late-night host Don Lemon's face was distraught during his panel, as was the face of one-time Ted Cruz employee Amanda Carpenter. Lemon's show would play on the screens at public places without any sound, which was appreciated by the attendees…
MORE
.
—————————————————————————————
.
U.S. Immigration Court Backlog Exceeds 500,000 Cases For First Time – BuzzFeed
The backlog of immigration court cases has ballooned to an all-time high of more than 500,000, a number fueled by unaccompanied minors and families from Central America, officials said Wednesday.
The Executive Office for Immigration Review (EOIR) said there are 500,051 pending immigration cases in the U.S. system. To deal with the backlog, EOIR plans to boost the number of immigration judges from 277 to 399.
"This is our highest pending caseload," Kathryn Mattingly, a spokeswoman for EOIR, told BuzzFeed News. "We currently have approximately 100 more immigration judges at various stages of the hiring process."
The backlog has been fueled by a growing number of unaccompanied minors and families, mostly from Central America, who have been crossing the border in recent years. Many of them are fleeing violence back home and are seeking better economic prospects in the US.
Transactional Records Access Clearinghouse (TRAC) at Syracuse University, which also reported on the backlog, said the judicial appointments have so far been insufficient to curb the court system backlog because the number of new cases continues to outpace the number of those closed each month.
The new figure is up from 456,216 at the beginning of this fiscal year nine months ago, and up from 408,037 at the beginning of fiscal year 2015, TRAC reported…
MORE
.
—————————————————————————————
.
Hillary Clinton Picks Virginia Senator Tim Kaine For Running Mate – Wall Street Journal
.

.
Hillary Clinton named Virginia Sen. Tim Kaine to be her running mate Friday night, turning to a seasoned politician from a battleground state and a figure long seen as the favorite to complete the Democratic presidential ticket.
"Tim is a lifelong fighter for progressive causes and one of the most qualified vice presidential candidates in our nation's history," Mrs. Clinton said in an email to supporters a day after GOP nominee Donald Trump scorched her in a speech to the Republican National Convention. On Twitter, she called Mr. Kaine "a man who's devoted his life to fighting for others."
Mr. Kaine, also on Twitter, said he couldn't wait to hit the trail with her Saturday in Miami. The senator, 58 years old, is widely considered a safe choice befitting a cautious presumptive nominee, and people close to the campaign have seen him as the front-runner for months. He is broadly respected in the Senate, has a foreign-policy background and is seen by Mrs. Clinton and close aides as a potentially strong partner in governing…
MORE
.
—————————————————————————————
.
Virginia's Top Court Rules Against Leftist Governor's Move To Restore Felons' Voting Rights – News Max
The Virginia Supreme Court ruled on Friday against Democratic Governor Terry McAuliffe's order restoring voting rights to more than 200,000 felons who completed their sentences, court documents show.
The court in a 4-3 ruling said McAuliffe overstepped his clemency powers under the state constitution by issuing a sweeping order in April restoring rights to all ex-offenders who are no longer incarcerated or on probation or parole.
In its opinion, the Virginia Supreme Court said that none of the state's previous 71 governors had ever issued a clemency order to a class of felons.
"To be sure, no governor of Virginia, until now, has even suggested that such a power exists," the court said. "And the only governors who have seriously considered the question concluded that no such power exists."
If the court had upheld McAuliffe's April 22 executive order, it could have helped to tip Virginia, a perennial swing state in presidential elections, in favor of presumptive Democratic presidential nominee Hillary Clinton.
Clinton chose U.S. Senator Tim Kaine of Virginia as her vice presidential running mate on Friday to help her do battle with Republican nominee Donald Trump in November's election.
John Whitbeck, chairman of the Republican Party of Virginia, hailed the ruling, saying in a statement that McAuliffe's decision amounted to "a blatant effort to stack the deck for Hillary Clinton in November."…
MORE
.
—————————————————————————————
.
Traitor John Kerry: Climate Change As Dangerous As Terrorism – CNS
.

.
U.S. Secretary of State John Kerry said Friday that climate change is as dangerous as, if not more, than the threats posed by the Islamic State and other extremist groups.
Speaking Friday in Vienna at an international climate change conference, Kerry said the issue might not get as much public attention as terrorism but that the meeting is as important as a gathering he hosted only Thursday in Washington on combatting the Islamic State.
"What you are doing here right now is of equal importance, because it has the ability literally to save life on this planet," Kerry told the conference of parties to the 1987 Montreal Protocol, a global treaty to end the use of many chlorofluorocarbons from aerosols and refrigerants that deplete the ozone layer…
MORE
.
—————————————————————————————
.
TSA Agents Took Upskirt Photos Of Women At Seattle Airport, Prosecutors Say – Washington Post
A Transportation Security Administration agent was arrested Tuesday on suspicion of taking upskirt photos of female passengers at Seattle-Tacoma International Airport.
Nicholas James Fernandez, 29, was detained as part of a voyeurism investigation. He's been suspended indefinitely without pay pending the outcome of the case.
King County, Wash., prosecutors say Fernandez left a TSA checkpoint during a break at 11:15 a.m. and rode an escalator to a lower level of the airport where he stood behind a woman wearing a skirt and began videotaping beneath it with his mobile phone, according to a probable cause statement.
Fernandez was under surveillance by a TSA special agent and Port of Seattle Police detectives at the time. The TSA had previously received a tip from a male passenger that Fernandez was surreptitiously photographing women, according to the statement and charging documents.
Fernandez was placed in detention at the King County Regional Justice Center, where he remains, on two counts of voyeurism, a class C felony that carries five years of jail time if convicted, with a combined bond of $27,500.
A TSA spokesman said in a statement that the agency does not tolerate "illegal, unethical or immoral conduct."
"When such conduct is alleged, TSA investigates it thoroughly," the statement added. "When appropriate, TSA investigates jointly with other law enforcement agencies or requests that a law enforcement authority investigate the allegation. When an investigation finds that misconduct has occurred, the appropriate action is taken."…
MORE
.
—————————————————————————————
.
Black Lives Matter Racists Reject Barbecue With Cops: 'I Eat Pigs, I Don't Eat With Them' – Breitbart
.

.
The Oakland Police Department (OPD) extended an invitation to followers of the Black Lives Matter movement to participate in a barbecue to start a constructive dialogue between the two groups. However, the police were met with flat-out rejection by a spokesperson who referred to law enforcement as "pigs."
"A BBQ is definitely not going to stop this blockade," Karissa Lewis, a self-described "radical black farmer from East Oakland," told local Fox affiliate KTVU. "And as a radical-black farmer from East Oakland, I eat pigs, I don't eat with them," she said.
According to KTVU, Lewis used the "mic-check call and response technique," which was popularized at many of the Occupy protests, in order to rally support for her response from fellow protesters, who also rejected the offer. KTVU notes that "many of the activists, at least at this one protest, seemed to be in agreement with her about the offer."…
MORE
.
—————————————————————————————
.
Texas State Employee Busted Selling Driver's Licenses To Illegals For $2,000 Apiece – American Mirror
A San Antonio woman who works for the Texas Department of Public Safety was sentenced this week to 35 months in federal prison for issuing driver's licenses to about 150 illegal immigrants.
Linda Ann Perez, 47, sold the licenses to illegal immigrants for between $1,000 and $2,000 each while working as a clerk at a state office on South Gen. McMullen Drive in San Antonio, a scam that netted an estimated $215,000, according to court documents cited by the San Antonio Express-News.
Department of Public Safety officials realized something funny was going on last spring and alerted Homeland Security Investigations and Texas Rangers.
"According to prosecutors and court records, the bribes were generally delivered to her office counter in brown paper bags carrying food," according to the news site.
"Homeland Security officials have expressed concern about Perez's actions, saying the people who received the licenses were not vetted, and the officials surmised some could possibly 'do our country harm.' Officials said a handful of the immigrants were tracked down, but others couldn't be because they might not have provided their real names."
Perez, who worked for DPS for eight years, pleaded guilty in November, and Chief U.S. District Judge Orlando Garcia sentenced her to 35 months in federal prison and ordered her to pay $215,000. The woman's attorney, Louis Vera Jr., told the Express-News he's working to enroll his client in a drug treatment program in prison to cut time off her sentence.
Several folks who commented about Perez's predicament online were clearly not impressed by the scam…
MORE
.
—————————————————————————————
.
Wikileaks Releases Nearly 20,000 Hacked DNC Emails – Daily Caller
.

.
Wikileaks has released nearly 20,000 emails it says are from the accounts of Democratic National Committee officials.
The release could cloud the upcoming Democratic party convention, which kicks off next week in Philadelphia.
It is unclear how Wikileaks obtained the records, but the release comes weeks after a hacker (or hackers) going by the name Guccifer 2.0 began releasing records obtained through the DNC's computer systems. The hacker claims to be Romanian, but many suspect that the records were taken by a team of Russian hackers.
Guccifer 2.0 has said that they obtained DNC emails. Other documents released by the hacker(s) include internal planning memos and databases of Democratic donors…