.
Brave Man Who Stood Up To Muslim Terrorist In Munich Now Facing Prosecution For "Insulting Killer" – Daily Express
A mab who famously stood up to the Munich shooter after he killed nine people is facing being charged by a prosecutor for insulting the killer.
Thomas Salbey, 57, saw the shooting happening from his balcony in the Bavarian capital on July 22.
In an attempt to stop 18 year old Ali Sonboly from further slaughtering people, he swore at the shooter as he was standing in a car park below.
Sonboly shouted at him: "I am a German."
Footage of the feisty exchange went viral as thousands praised Mr Salbey for standing up to the deluded teenager.
The plucky German also hurled a beer bottle at the attacker in a desperate attempt to stop him.
He said: "All I had was a beer bottle to throw at him, but if I had a gun I would have shot him in the head."
Loner Sonboly had just shot dead nine people, mainly young teenagers he had lured to McDonald's on the premise of free food.
The German-Iranian also injured 16 others during the rampage before he killed himself a kilometre away from the Munich Olympiad shopping centre he carried the shooting out at.
Now, in a twist of German justice, Mr Salbey is now facing charges for standing up to the killer who shot himself in the head…
MORE
.
—————————————————————————————
.
Federal Judge Says IRS Still Targeting Tea Party With Classic 'Catch-22' – Daily Caller
.

.
A federal appeals court unanimously confirmed Friday that Internal Revenue Service (IRS) officials targeted Tea Party and conservative non-profit applicants, with one of the judges calling the tax agency's actions indefensible.
"It being plain to the Inspector General, the District Court, and this court that the IRS cannot defend its discriminatory conduct on the merits," U.S. Court of Appeals for the D.C. Circuit Judge David B. Sentelle wrote.
The court overturned a previous decision that said IRS employees proved they had stopped sending Tea Party tax exemption applications into what one agency manager called a "black hole." The three-judge panel did, however, agree that Tea Party groups couldn't sue individual IRS officials…
MORE
.
—————————————————————————————
.
Dear Hillary: DNC Hack Solved, So Now Stop Blaming Russia – Breitbart
Hillary Clinton has tried to save herself from her latest email scandal with rhetoric that poses a dangerous threat to our democracy and even world peace.
This new email scandal is the Wikileaks release of a gaggle of DNC emails that prove the Democrat primary race was rigged in establishment Hillary's favor. She's tried to make herself the victim once again, blaming the Russians and – bizarrely – Donald Trump for the hack that set the emails free.
I have some news for Hillary and Democrats – I think I've got the real culprit. It doesn't seem to be the Russians that hacked the DNC, but instead a hacker who goes by the name of Guccifer 2.0. The original Guccifer famously hacked Hillary's home email server, you might remember.
Here's Guccifer 2.0's website. Have a look and you'll see he explains who he is and why he did the hack of the DNC.
Now, ask yourself: Why is Roger Stone the guy showing you this? This website isn't hidden but of course our pathetic press patsies haven't reported it; they just keep repeating Hillary's spin.
Before I tell why Hillary's dishonest blame-casting is so dangerous, let me explain a little more about why it seems like Guccifer 2.0 is the real deal. He seems to have set up a Twitter account back in June and then a WordPress blog to let the world know that he'd hacked the DNC…
MORE
.
—————————————————————————————
.
Shut It Down: The Clinton Foundation Is Too Corrupt To Exist – Robert Zapesochny
.

.
In December 2008, Bruce Lindsey, the Chief Executive Officer of the Clinton Foundation, and Valerie Jarrett, co-chairman of the Obama-Biden Transition Team, signed a memorandum of understanding that the activities of the Clinton Foundation would not "create conflicts or the appearance of conflicts for Senator Clinton as Secretary of State."
During Secretary Clinton's tenure, at least 181 individuals, companies, and foreign governments gave money to the Clinton Foundation while officially lobbying the State Department.
From 2001 to 2015, the Clinton Foundation raised over $2 billion in donations. From February 2001 to May 2015, Bill Clinton gave 637 speeches and made $132,021,691 in speaking fees alone. Hillary gave 92 speeches from February 2013 to March 2015. She was paid $21,648,000. While the Clintons made speeches to Goldman Sachs and Citigroup, it was the foreign donations to the Clinton Foundation that were the most disturbing…
MORE
.
—————————————————————————————
.
Israel Bitterly Rejects Obama's Claim It Now Backs Iran Nuclear Deal – Times Of Israel
Israel on Friday bitterly rejected US President Barack Obama's claim that its officials now support last year's nuclear deal with Iran. Far from accepting Obama's assertion, the Israeli Defense Ministry compared the year-old accord to the Munich Agreement signed by the European powers with Nazi Germany in 1938.
Obama said Thursday that Israeli defense officials are now behind the deal signed by world powers and Iran, and that they recognize the efficacy of the accord.
"The Israeli defense establishment believes that agreements have value only if they are based on the existing reality, but they have no value if the facts on the ground are the complete opposite of those the deal is based upon," the Defense Ministry said in a statement.
A top minister close to Prime Minister Benjamin Netanyahu, furthermore, directly contradicted Obama's assertion that Israel now backs the accord. "I don't know to which Israelis he (Obama) spoke recently. But I can promise you that the position of the prime minister, the defense minister and of most senior officials in the defense establishment has not changed," Tzachi Hanegbi told The Times of Israel.
"The opposite is the case. The time that has elapsed since the deal was signed proved all our worries that, regrettably, we were justified before the deal was made," said Hanegbi, a minister who works in the Prime Minister's Office and who until recently chaired the Knesset's powerful Foreign Affairs and Defense Committee.
When the deal was signed last summer between Iran and world powers, Yisrael Beytenu party leader and current Defense Minister Avigdor Liberman compared it to the 1938 Munich Agreement, calling the deal with Tehran "total capitulation to unrestrained terrorism and violence in the international arena."…
MORE
.
—————————————————————————————
.
NFL Star Ben Watson: Planned Parenthood Was Created To "Exterminate Blacks" And "It's Working" – Life News
.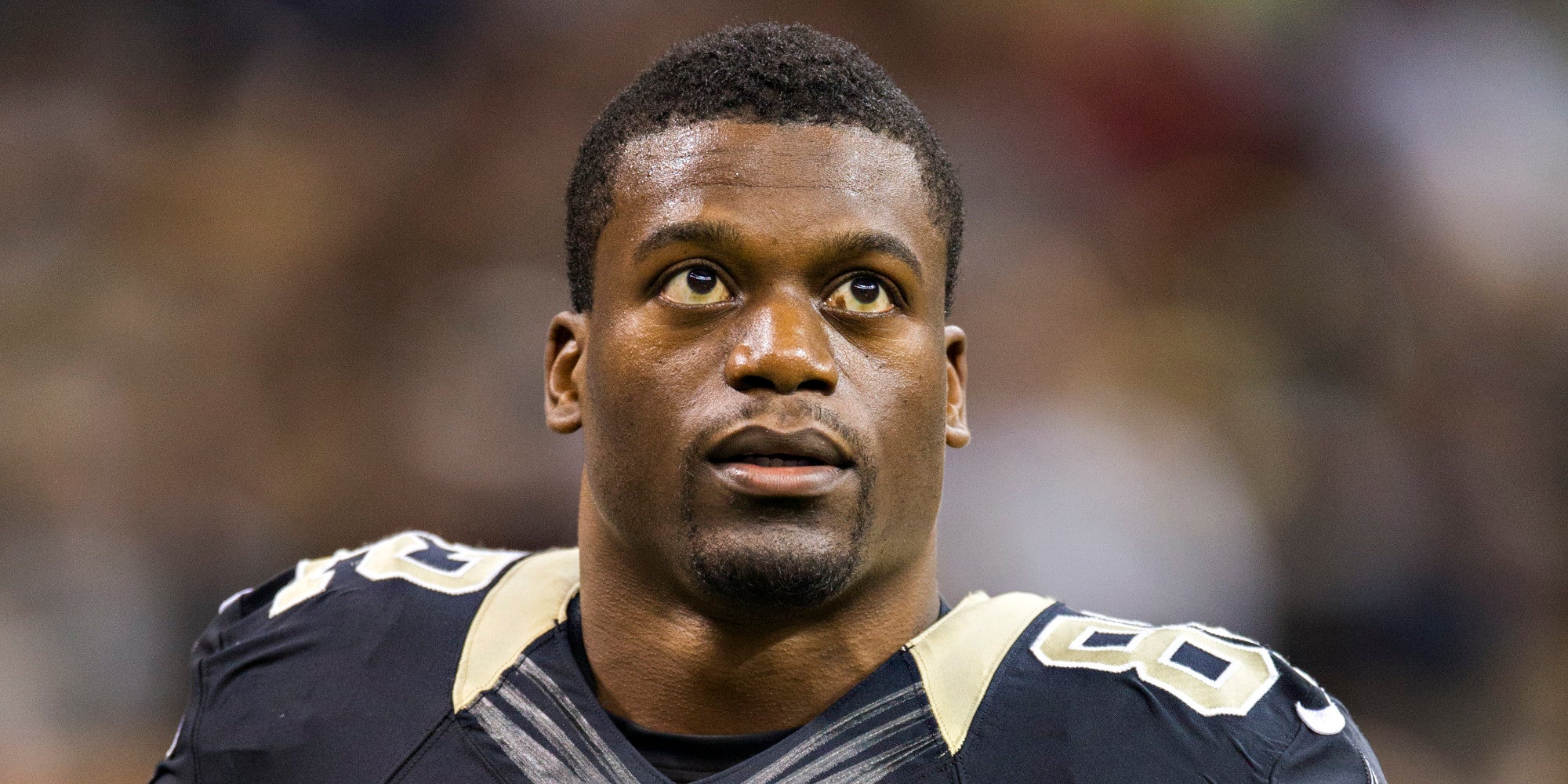 .
Christian NFL player Ben Watson does not hesitate to call out Planned Parenthood's targeting of minority women and their babies for abortions.
In a recent interview with Turning Point Pregnancy Resource Center in San Diego, the Baltimore Ravens player talked about the racial divide in America and how it factors into the abortion issue.
"…abortion saddens me period, but it seems to be something that is really pushed on minorities and provided to minorities especially as something that they should do," Watson said.
He pointed to Planned Parenthood's founder Margaret Sanger and her eugenic push to exterminate people she deemed "unfit." Today, "it's working," Watson said…
MORE
.
—————————————————————————————
.
Ex-CIA Spook Who Whitewashed Benghazi Endorses Hillary – New York Post
Hillary has become a spook's candidate. Former deputy CIA Director Michael Morell, who so conveniently covered her tracks in Benghazi, has now confirmed it.
In a glowing endorsement his friends at The New York Times prominently featured Friday, Morell gave his full-throated support to Clinton, while insisting that he was no partisan and had even voted Republican in the past.
Like an obedient party hack vying for a new job, Morell spouted the party line that Donald Trump was "not only unqualified for the job, but he may well pose a threat to our national security."
Those are strong words, especially coming from someone who we are led to believe is an unimpeachable source. But is he?
The "non-partisan" Morell was caught "mis-speaking" to Congress about his role in sanitizing the infamous CIA talking points prepared for US Ambassador Susan Rice to deliver on the Sunday talk shows after the Benghazi attacks. And when he was caught out, like a faithful soldier, he fell on his sword.
Here's how it happened: After Susan Rice's outlandish claims on the Sunday talk shows that the Benghazi attacks began as a spontaneous protest over a "hateful" YouTube video, Congress began asking where she had gotten that information. This is how lawmakers discovered that the intelligence community had drafted her talking points, with input from the White House and Hillary Clinton's staff…
MORE
.
—————————————————————————————
.
Whistleblower: NSA Has Hillary's Deleted Emails – Fox News
.

.
William Binney, an architect of the NSA's surveillance program who became a whistleblower when he resigned from the agency in 2001, made the claim on Aaron Klein's Investigative Radio Sunday. Klein also reported on Binney's comments for Breitbart.com.
Binney pointed to 2011 testimony by then-FBI Director Robert Mueller before a Senate Judiciary Committee hearing in which Mueller said the agency has access to "sophisticated, searchable databases" to track down terrorists.
According to Binney, Mueller testified that "he got together with the Department of Defense, and they created a technology database where he… could go in with one query and get all past emails and all future emails as they came in on a person."…
MORE
.
—————————————————————————————
.
British Government's Plan For Returning Jihadis: Counseling – WorldNetDaily
Officials in the United Kingdom have announced a new plan of mandatory psychological treatment for residents who leave to become jihadis, then return, according to a report in Joseph Farah's G2 Bulletin.
The report says the outline was documented by the Barnabas Fund, a Christian outreach organization that works with persecuted members of the faith around the world.
It reported the Home Office in the U.K., where Muslims have committed multiple acts of terror in recent years, is planning "to require all jihadists who return to the U.K. to undergo psychological treatment as part of a deradicalisation program."
The government announcement said its targets were those "who are further down the path to radicalization and who need a particularly intensive type of support."
Estimates are that about 850 people have traveled from the U.K. to Iraq and Syria to join the Islamic State already, with about half returning.
The report explained such procedures fall into one of two categories, generally.
The first teaches to jihadis that certain criteria must be met before jihad is declared, such as authorization from the properly appointed Islamic leader.
"This is the approach used in countries such as Saudi Arabia. However, classical Islam itself is part of the problem…
MORE
.
—————————————————————————————
.
CNN's Tapper Calls Out Hillary For Her Email Lies: You're Not Entitled 'To Your Own Facts' – Daily Caller
.

.
CNN's Jake Tapper called out Hillary Clinton for lying about emailing classified information, insisting, "You're entitled to your own opinions, not to your own facts."
In a video made by CNN and FactCheck.org, Tapper destroyed Clinton's recent claim on "Fox News Sunday" that FBI Director James Comey's testified that her statements about her private email server were true.
Tapper said, "No. That is not true. According to her campaign aides, what Hillary Clinton was referring to was Director Comey testifying, 'We have no basis to conclude she lied to the FBI.' But Clinton's comments to the FBI are different from what Chris Wallace was asking about, which were Clinton's comments to the American people."…
MORE
.
—————————————————————————————
.
Proof Obama Lied: U.S. Iranian Hostage Abedini Says Iran Held Plane On Tarmac Until Ransom Plane Arrived – Gateway Pundit
On January 17, 2016, a cargo plane with $400 million in foreign currencies was secretly sent to Iran.
This was the same day the Iranian regime released four American hostages held in Tehran.
L to R: Matt Trevithick (Photo Credit Robin Wright) Amir Hekmati, Jason Rezaian (Photo Credit AP), Saeed Abedini (News 4).
Barack Obama told reporters today this was not a ransom.
Obama lied.
Former US Iranian Hostage Saeed Abidini told FOX Business Network today the Iranian regime WOULD NOT let his plane leave Tehran until the ransom plane arrived.
They waited on the tarmac for hours.
Saeed Abidini: I just remember the night at the airport sitting for hours and hours there and I asked police – why you not letting us go – And he told me we are waiting for another plane and if that plane take off we gonna let you go.
Trish Regan: You slept there at the airport?
Abidini: Yes, for a night. They told us you going to be there for 20 minutes but it took hours and hours. And I ask them why you don't let us go, because the – was there, pilot was there, everyone was there to leave the country. And he said we are waiting for another plane so if that plane doesn't come we never let us go….
MORE
.
—————————————————————————————
.
Gary Johnson Endorses BlackLivesMatter Racists – American Thinker
.

.
Despite his goofy appearance and fondness for recreational pot, Gary Johnson seemed like a safe vehicle for virtue signaling among Republicans and conservatives who can't stomach Donald Trump. Just yesterday, for example, Jay Cost of the Weekly Standard announced he plans to vote for Johnson.
It appears that Johnson sees a richer vein to mine among Bernie Sanders supporters than among conservatives. Reponding to a question from a #BlackLivesMatter supporter, he offered support. Ryan Girduski of RedAlertPolitics reports:
At the CNN Libertarian Party Town Hall on Wednesday, Johnson praised the efforts of Black Lives Matter and endorsed the organization…
MORE
.
—————————————————————————————
.
President Asshat Attempts End Run Around Senate; Goes Straight To U.N. For Nuclear Test Ban – Daily Caller
President Barack Obama will not push for the Senate ratification of the Comprehensive Nuclear Test Ban Treaty, and will instead seek a United Nations Security Council resolution that will call on states to not test nuclear weapons, Josh Rogin of The Washington Post reports.
The treaty was referred to the Senate for ratification in 1996, but has not been ratified since. The Obama administration reportedly did not notify Congress before referring the matter to the UN.
"This is a plan to cede the Senate's constitutional role to the U.N. It's dangerous and it's offensive. Not only is this an affront to Congress, it's an affront to the American people," Chairman of the Senate Foreign Relations Bob Corker told Rogin.
Corker elaborated he was concerned U.S. nuclear policy was being outsourced to an international body. Corker also highlighted the presence of U.S. adversaries like Russia and China on the UN Security Council, and how the U.S. could be sued in international courts with no Congressional input whatsoever.
Obama's strategy of pursuing unilateral executive action mimics his tactics for reaching the nuclear deal between the P5+1 powers and the Islamic Republic of Iran. The Joint Comprehensive Plan Of Action (JCPOA) does not require Congressional approval, but likely binds future U.S. government policy towards Iran.
In his first foreign policy speech in 2009 Obama envisioned "a world without nuclear weapons." The news marks the second major shift in the Obama administration's nuclear policy in recent weeks, and Obama's likely desire to leave a nuclear legacy with only six months left in office…
MORE
.
—————————————————————————————
.
No Debates, No Open Press Events, Declining Fox News: Ryan Running Scared In Final Days Before Primary – Breitbart
.

.
House Speaker Paul Ryan's policy record is collapsing among voters here under scrutiny from Republican challenger Paul Nehlen, so badly that Ryan is refusing to appear even on the Fox News Channel.
"We know Speaker Ryan, he's been on this program many, many times," Fox and Friends host Steve Doocy opened an interview with Nehlen on Thursday morning by saying. "We invited him to be on today."
Later in the interview with Nehlen, Doocy divulged even more: "We did invite Speaker Ryan to appear today, and he declined."
The fact that Ryan is shunning former media allies and generally refusing interviews except with his closest friends on local radio shows how terrified he and his team are ahead of next week's primary showdown with Nehlen…
MORE
.
—————————————————————————————
.
Now Venezuelans Are Slaughtering Zoo Animals For Food – Zero Hedge
If you were hungry enough, would you kill and eat zoo animals? To most of us such a notion sounds absolutely insane, but this is actually happening in Venezuela right now. This is a country where people are standing in lines for up to 12 hours hoping that there will be food to buy that day, and where rioting and looting have become commonplace.
So even though the U.S. economy is in dreadful shape at this moment, we should be thankful for what we have, because at least we are not experiencing a full-blown economic collapse yet like Venezuela currently is.
Black stallions can be some of the most beautiful horses on the entire planet, but things are so desperate down in Venezuela this summer that everything looks like food to some people at this point. What happened at the Caricuao Zoo on Sunday is so horrible that I actually debated whether or not to share it with you. Desperate people do desperate things, and when people get hungry enough they will do things such as this…
Venezuela's worsening food shortages had tragic consequences for a rare show horse last weekend, when a group of intruders broke into the zoo, pulled the black stallion from its cage, then slaughtered it for meat.
Prosecutors say the crime occurred in the small hours of Sunday morning at Caracas' Caricuao Zoo, when "several people" sneaked into the state-run park under the cover of darkness and busted into the stallion's pen. The horse, the only one of its kind in the zoo, was then led to a more secluded area and butchered on the spot. Only its head and ribs were left behind in a gruesome pile for zookeepers to find after sunrise.
Unfortunately, this precious animal was not even the first victim at that particular zoo…
MORE
.
—————————————————————————————
.
Britain's Top Counter-Terror Officer Tells Brits To 'Run And Hide' If Terrorists Attack London – Daily Mail
.

.
Britons should 'run away as far as possible' if Islamic State terrorists hit London, the country's most senior counter-terror police officer said today.
Scotland Yard Assistant Commissioner Mark Rowley said people should flee rather than ducking down where they are – and then hide once they cannot flee any further from the attack.
He said it was important for people to call police once they are in a safer location, adding that following the 'run, hide, tell' advice could help save lives if terrorists try to cause mass casualties.
Mr Rowley told the London Evening Standard: 'It may seem blindingly obvious, but some people don't run, they will duck down where they are, do all sorts of different things in the panic…
MORE
.
—————————————————————————————
.
Leftist Fail: Young Black Men Hired Less When Employers Can't Ask About Criminal History – College Fix
"Ban the box" is a progressive policy idea that keeps employers from asking about applicants' criminal histories until later in the application process, so that ex-cons aren't immediately excluded from interviews.
It's also causing employers to hire fewer black and Hispanic men without college degrees.
The Atlantic reports on new research from multiple teams of scholars:
In a recent paper from the National Bureau of Economic Research, Jennifer L. Doleac of the University of Virginia's Frank Batten School of Leadership and Public Policy and Benjamin Hansen of the University of Oregon looked at how the implementation of ban-the-box policies affected the probability of employment for young, low-skilled, black and Hispanic men. They found that ban-the-box policies decreased the probability of being employed by 5.1 percent for young, low-skilled black men, and 2.9 percent for young, low-skilled Hispanic men.
That's because, they say, when employers cannot access an applicant's criminal history, they instead discriminate more broadly against demographic groups that are more likely to have a criminal record.
The South is the lone American region that's mostly exempt from this effect "because such a large proportion of job applicants are black."
Another study by Princeton and University of Michigan Law School scholars found a jump in the hiring of white felons after ban-the-box was implemented…
MORE
.
—————————————————————————————
.
Confirmed: "Military Mom" Protester Who Confronted Pence Was Hillary Plant – Gateway Pundit
.

.
We all know from the Wikileaks DNC email documents that Hillary Clinton and Democrats planned anti-Trump protests.
In multiple emails, DNC officials signed off on and acknowledged the existence of two anti-Donald Trump protests in South Bend, IN and Billings, Montana. Democrats always plot, plan and finance so-called "grassroots" protests on the left.
On Tuesday Catherine Byrne infiltrated the Mike Pence rally in Carson City, Nevada.
Byrne, whose son is in the Air Force, demanded that Mike Pence denounce running mate Donald Trump for ridiculing Sharia supporting Gold Star dad Khizr Khan…
MORE
.
—————————————————————————————
.
Confirmed: Pollsters Loading Polls With Democrats To Give Hillary A Lead Over Trump – Gateway Pundit
Donald Trump shattered the previous GOP primary record by 1.4 million votes this year – and that was with 17 candidates in the race!
Hillary Clinton received 1.5 million fewer votes this year than she did in 2008 – when she lost!
Trump continues to sell out venue after venue.
Hillary can't fill a high school gymnasium this week without hauling in high school kids to sit in the stands.
Democrats are in a panic.
So leave it to the media to jump in and help their candidate.
Reuters tweaked their polling methods this week to give Hillary a lead.
Reuters-Ipsos used more than 100 more Democrats in their poll to give Hillary a lead over Donald Trump.
Does anyone in their right mind think DEMOCRATS will have more people voting this year than Republicans?
Trump clearly has the momentum.
And Wikileaks hasn't even released their most damning Hillary documents yet.
Read more on the current polling here…
MORE
.
—————————————————————————————
.
Clint Eastwood On The "Pussy" Generation And Why He's Voting For Donald Trump – Hollywood Reporter
.

.
Clint Eastwood, the three-time Oscar winner and one-time chair whisperer, is never one to shy away from sharing his opinions, as evidenced by a recent "no holds barred" Q&A with Esquire.
As a fun father-son bonding experience, Eastwood and his progeny Scott sat down for the magazine's August cover to discuss their careers and upcoming film releases. The younger Eastwood is starring in Oliver Stone's Snowden, while Eastwood the elder will come out in September with his 35th directorial effort, Sully, which stars Tom Hanks as Capt. Sully Sullenberger.
The conversation quickly turned to politics, at which point the Dirty Harry star offered his wizened words on Donald Trump, his hatred of political correctness and what he describes as the "kiss-ass" generation…
MORE
.
—————————————————————————————
.
Ryan Rebellion: Paul Under Siege On Own Facebook Page – WorldNetDaily
If House Speaker Paul Ryan's own Facebook page is any indication of how well he will fare in next Tuesday's all-important primary race against upstart challenger Paul Nehlen, it might not be smooth sailing for the 16-year incumbent come Election Day.
In fact, Ryan's campaign is showing signs of "melting down," at least if social media is to be taken as a barometer. The level of antipathy toward Ryan on his two Facebook sites has been heating up in recent days as the election draws closer.
"There's such a deluge of comments negative to Paul Ryan on Ryan's own Facebook site. Ryan's problems with Trump are also a big factor in the backlash, you can see that in the comments," said William Gheen, president of Americans for Legal Immigration, or ALIPAC.
ALIPAC launched a new ad campaign earlier this week casting Ryan as "Lyin Ryan," a politician who supports Obama's amnesty orders and his expanded refugee resettlement programs, which funnel Shariah-compliant Muslims into more than 200 U.S. cities and towns from Syrian, Afghanistan, Iraq and Somalia by the tens of thousands annually.
The stream of Facebook comments are more than 90 percent negative against Ryan as voters express their disgust with Ryan's stance on trade and immigration.
Gheen said he noticed this momentum against Ryan started 48 hours after a WND article about Ryan's pro-refugee stance and the new ad campaign was linked to the Drudge Report.
The GOP primary race for Wisconsin's first congressional district has come into national focus as Nehlen has shown himself more than capable of taking on the Ryan juggernaut…
MORE
.
—————————————————————————————
.
President Asshat Commutes Sentences Of 214 Federal Prisoners – Fox News
.

.
President Obama on Wednesday cut short the sentences of 214 federal inmates, including 67 life sentences, in what the White House called the largest batch of commutations on a single day in more than a century.
Almost all the prisoners were serving time for nonviolent crimes related to cocaine, methamphetamine or other drugs, although a few were charged with firearms violations related to their drug activities. Almost all are men, though they represent a diverse cross-section of America geographically.
Obama's push to lessen the burden on nonviolent drug offenders reflects his long-stated view that the U.S. needs to remedy the consequences of decades of onerous sentencing requirements that put tens of thousands behind bars for far too long…
MORE
.
—————————————————————————————
.
Illegal Alien With Four Drunk Driving Convictions Caught Crossing Border Again – American Mirror
A Mexican national with a long history of drunken driving offenses was rounded up in a raid by U.S. Immigration and Customs Enforcement officials in southern Texas.
Officials with the Harlingen Fugitive Operations Unit, a division of ICE, arrested Jesus Artemio De Alba-Medrano last Wednesday for re-entering the country illegally, KGBT reports.
DeAlba-Medrano, a 44-year-old Mexican citizen living with his wife in Alamo, was previously convicted of drunken driving in 1997, 2000, 2004, and 2007, according to Hidalgo County court records cited by the television station.
He was apprehended in a raid and remains in federal custody, presumably awaiting deportation.
DeAlba-Medrano's arrest comes a little over a month after the Harlingen Fugitive Operations Unit arrested 31-year-old Mexican national Adrian Rincon-Ruiz, who lived in nearby Edinburg, KGBT reports.
Roncon-Ruiz was sentenced to 10 years of probation in April 2012 for sexually assaulting a child, sentenced to 10 years of probation, and deported him back to Mexico.
"Record checks revealed the defendant was formally removed from the United States to Mexico on April 27, 2012 via the Brownsville, Texas Port of Entry. The defendant was instructed not to return without permission from the Attorney General or the Secretary of Homeland Security of the United States," according to the federal complaint.
"The defendant claims to have illegally re-entered the United States on or about February 1, 2016 by wading the Rio Grande River at or near Hildago, Texas."…
MORE
.
—————————————————————————————
.
Trump Raises $80 Million In July – Western Journalism
.

.
In a presidential election, monthly campaign finance reports that document how much money a candidate takes in are a generally accepted sign of the health of the horses in the race.
From that perspective, Republican presidential nominee Donald Trump's campaign is looking much healthier.
Figures released Wednesday show that in July, Trump secured $80 million in donations to support his candidacy and the Republican Party. Although that does not quite keep up with the $90 million that Democratic nominee Hillary Clinton reported raising in July, it is a major step up from May, a month in which Trump raised $3 million.
Trump now lists $37 million in cash on hand, up for $17 million at the start of the month. His two joint fundraising committees have another $37 million in the bank…
MORE
.
—————————————————————————————
.
FBI Employee Pleads Guilty To Spying For China – Breitbart
FBI electronics technician Kun Shan Chun, a.k.a. Joey Chun, entered a guilty plea on Monday to acting as an agent for the government of China and passing sensitive material to Chinese officials in that capacity.
Reuters describes the 46-year-old Chun as an employee of the FBI since 1997. From 2011 to 2016, he "acted at the direction of a Chinese official," providing the Chinese with material including "the identity and travel plans of an FBI agent; an internal organizational chart; and photos he took of documents in a restricted area related to surveillance technology."
Chun's Chinese contacts worked for a computer printer manufacturer called Zhuhai Kolion Technology, which enjoys "government backing." Chun began "consulting" for Kolion at the urging of his parents, who are investors in the company.
ABC News reports that beginning in 2006, Chun and "some of his family members" worked closely with at least one individual "understood to be affiliated with the Chinese government," in addition to several Kolion businessmen, who rewarded Chun for his services with perks such as paid hotel rooms for his trips to China, and prostitutes to share those hotel rooms with. Chun met with his Chinese associates in Europe as recently as last summer.
The FBI grew suspicious enough of Chun's activities to assign a Chinese-born undercover agent to his case. Chun eventually spilled the beans about passing sensitive material to the Chinese government, which prompted his quiet arrest in March, after which he admitted to his actions.
The New York Daily News notes that Chun also appears to have falsely claimed he did not have contacts with foreign nationals on a government questionnaire, which he filled out in 2012 while seeking a security clearance…
MORE
.
—————————————————————————————
.
Iowa Parade Float Depicts Crooked Hillary In Orange Jump Suit In Jail – Gateway Pundit
.

.
BEST. FLOAT. EVER.
Iowa parade goers were treated to a depiction of Hillary Clinton in jail.
IT GETS BETTER–
The men were handing out WATER BALLOONS to throw at the caged Hillary!
It was a typical summer celebration in small-town Iowa. The sun was shining on children carrying bags full of candy as the Arcadia Fire Department was celebrating its 100th anniversary on Saturday with a parade, a party in the park and a big water fight that would serve as the grand finale…
MORE
.
—————————————————————————————
.
Undercover Video Exposes Eye-Popping Ease Of Voter Fraud – WorldNetDaily
An explosive undercover video shows just how startlingly simple it is for anyone to commit voter fraud in Michigan – even when the voter provides no I.D. and falsely assumes the identity of a well-known columnist.
The undercover footage was released Tuesday by Project Veritas founder and pioneering investigative reporter James O'Keefe.
In the video, O'Keefe visits a polling location in Michigan and requests a ballot for Detroit Free Press columnist Brian Dickerson.
At the location, workers request O'Keefe's name, address and driver's license.
"Oh, you do need a license?" O'Keefe asks. "I don't actually have my wallet with me. I lost it over the weekend hunting. My license fell out of my pocket."
He adds, "I didn't know I needed an I.D."
"You do," says the poll worker, who asks, "What's your address?"
O'Keefe obviously provides an incorrect address, and the poll worker is puzzled because O'Keefe says he lives on "Marietta" rather than "Henrietta."
The female poll worker calls Birmingham, Michigan, city clerk Laura Pierce for instructions on what to do about a voter with no I.D.
The worker tells O'Keefe: "So you have to fill out the front, and do the back. And then you can vote."…