.
LSU Not Sure Who To Hire After Discovering Coach Eric Taylor Is Not A Real Person – Sports Pickle
.

.
LSU is reportedly scrambling to identify a long-term replacement for Les Miles after finding out that the program's №1 choice, Eric Taylor, is a fictional person from a television show.
Athletic director Joe Alleva fired Miles after Saturday's loss to Auburn because he was confident he could lure the dynamic East Dillion Lions coach from rural Texas to Louisiana for the bright lights of the SEC. But according to sources, soon after terminating Miles, Alleva was unable to get Taylor on the phone and then ultimately discovered the coach was a character played by Kyle Chandler, a 51-year old actor from Buffalo. Panicked, Alleva then hired Ed Orgeron as LSU's interim head coach.
"Joe thought 'Friday Night Lights' was a documentary," said a prominent LSU booster. "We all did. It was very realistic and gritty. We wanted Eric and Tammy Taylor here and thought we were going to have a home run hire. Instead, we have Ed Orgeron. I'm worried we made a big mistake."…
MORE
.
—————————————————————————————
.
Aleppo 2.0: Gary Johnson Can't Name A Single Foreign Leader – Washington Times
Call it Aleppo 2.0.
Libertarian presidential candidate Gary Johnson repeatedly blanked when asked Wednesday by MSNBC host Chris Matthews "who's your favorite foreign leader?"
In a memory freeze lasting almost a minute, Mr. Johnson could not name a single foreign leader without prompting by his running mate, William Weld.
"I guess I'm having 'an Aleppo moment' in the former president of Mexico," said Mr. Johnson.
The former governor of New Mexico, an admitted marijuana smoker, embarrassed himself in an interview earlier this month, asking "and what is Aleppo?" when asked what he would do about the bloody Syrian-Russian offensive against that city.
As Mr. Johnson acknowledged forgetting a name, an incredulous Mr. Matthews said, "I'm giving you the whole world; anybody in the world you like. Anybody."
Mr. Johnson repeated "the former president of Mexico," prompting Mr. Matthews to ask "which one?" to Mr. Johnson's further stammer.
Mr. Weld then tried to help out his ticket-mate, saying "Fox? Zedillo?" at which point Mr. Johnson said he meant Vicente Fox, who was president of Mexico from 2000 to 2006 and whom Mr. Johnson called "terrific."…
MORE
.
—————————————————————————————
.
Nothing James Comey Says About The Hillary Clinton Investigation Makes Any Sense – David Harsanyi
.

.
Rather than striking immunity deals with virtually every person who had intimate knowledge of Hillary Clinton's illegal private server and emails, the Justice Department would have saved everyone some time by offering Hillary protection instead.
FBI Director James Comey, who testified in front of two congressional committees this week, still maintains he was unable to recommend that the Justice Department charge Clinton with mishandling classified documents because of insufficient evidence proving "intent" – although the actions themselves are irrefutably illegal.
Well, how exactly did he anticipate gathering this proof when the Justice Department had proactively shielded the five people tasked with setting up the private system and then destroying it? Was he hoping to extract a confession directly from Hillary?…
MORE
.
—————————————————————————————
.
Intel Sources: Obama, Clinton Ran Weapons To ISIS – Conservative Base
Although the news media and Democrats believe government control of guns owned by Americans is politically necessary, what may be equally important is the investigation into the President Barack Obama-Secretary of State Hillary Clinton illegal weapons deal in Libya that helped to arm the Syrian-based Islamic State of Iraq and Syria (ISIS). The thinking in 2012 was that the fall of the Syrian dictator Bashar al-Assad made a U.S.-Muslim terrorist alliance worth the few negative news stories or Republican criticisms
"Let's be honest with ourselves: Obama and Clinton knew they can pull off any scam on Americans with little if any backlash. They learned it through experience," said former military intelligence operative and police counter-terrorism unit member, Josiah Mallensky. "Even today – in the midst of a presidential election – a large number of voters will turn a blind eye to 'crooked Hillary's' shenanigans past, present and future," he added.
U.S. intelligence documents released to a government watchdog have confirmed suspicions that the United States and some of its so-called coalition partners had actually facilitated the rise of al-Qaida in Iraq (AQII) which became ISIS as an effective adversary against the government of the Syrian dictator President Assad. In addition, ISIS members were initially trained by members and hired contractors from the Central Intelligence Agency (CIA) at facilities in Jordan in 2012. The original goal was to weaken the Syrian government which had engaged in war crimes against their own people, according to a number of reports…
MORE
.
—————————————————————————————
.
Reset: John F-ing Kerry Warns Diplomatic Ties With Russia About To End – Your News Wire
.

.
US Secretary of State John Kerry has threatened to cut all diplomatic ties with Russia, in a bleak deterioration in US-Russia relations this week.
The US State Department confirmed that Kerry issued an ultimatum to his Russian counterpart, Sergey Lavrov, warning him that unless Russian and Syrian bombardment of Aleppo ends, relations between Moscow and Washington D.C. would revert to Cold War levels.
Metro.co.uk reports:
Kerry's spokesman, John Kirby, says Kerry expressed grave concern over Russian and Syrian government attacks on hospitals, water supplies and other civilian infrastructure in Aleppo.
He says Kerry told Lavrov that the U.S. holds Russia responsible for the use of incendiary and bunker-buster bombs in an urban area…
MORE
.
—————————————————————————————
.
Convicted Pedophile Endorses Hillary – Daily Caller
Hillary Clinton campaign chair John Podesta, Democratic Party acting chair Donna Brazile and now former Congressman Henry Waxman (D-CA) all refuse to disavow the Democratic nominee's endorsement by the chairman of the Communist Party USA.
But are they willing to at least reject the endorsement, albeit lukewarm, quietly offered by convicted pedophile Nicholas Puner this weekend? In his letter just published by the the New York Times Sunday Review "Reader Roundup" section he argued Clinton is the lesser of two evils.
Puner was responding to another reader's letter that Trump's candidacy portended the "twilight of democracy."
"In the end no matter how unenthusiastic one may be about Hillary Clinton she is the better choice. Those disappointed and disaffected by the menu offered are still obligated to come to the table and partake in what is available," Puner wrote.
Hillary's supporter "was the chairman of the New Castle Planning Board – which oversees Chappaqua, NY, where Bill and Hillary Clinton live – when he was busted" in 1999 for having sex with two teenage boys, the New York Post reports. He served sixty days in jail but later did nearly three years in the slammer for sexually explicit online chats with an undercover cop posing as a 14-year-old boy…
MORE
.
—————————————————————————————
.
Notorious Weasel: Don't Call Us Weasels, We Are Not Weasels – Wall Street Journal
.

.
The head of the Federal Bureau of Investigation sparred repeatedly with Republican lawmakers Wednesday as they questioned the handling of the FBI's probe into Hillary Clinton's use of a private email server when she was Secretary of State.
The FBI announced in July that investigators found extremely careless conduct in Mrs. Clinton's handling of sensitive government information under the email arrangement, but also concluded that no reasonable prosecutor would have brought a case under the circumstances. Conservatives have been highly critical of the FBI for not pursuing the case more aggressively and for not recommending prosecution of Mrs. Clinton, the Democratic nominee for president.
That criticism has intensified in recent days when it was revealed that the Justice Department granted partial immunity to some witnesses, including Clinton aide and attorney Cheryl Mills, to get access to data or testimony…
MORE
.
—————————————————————————————
.
Senate Overrides Obama's Veto Of Bill Allowing 9/11 Families To Sue Saudi Arabia – Breitbart
The Senate acted decisively Wednesday to override President Barack Obama's veto of Sept. 11 legislation, setting the stage for the contentious bill to become law despite flaws that Obama and top Pentagon officials warn could put U.S. troops and interests at risk.
Five weeks before elections, lawmakers refused to oppose a measure backed by 9/11 families who say they are still seeking justice 15 years after the attacks that killed nearly 3,000 people. The bill permits them to sue the government of Saudi Arabia for the kingdom's alleged backing of the 19 hijackers who carried out the plot. Saudi Arabia is staunchly opposed to the measure.
Senators voted 97-1 to override Obama's veto. The lone "no" vote was Senate Minority Leader Harry Reid, D-Nev.
A House vote on Obama's veto was expected later in the day Wednesday. If the House also overrides, the bill becomes law. During his nearly two terms in office, Obama has never had a veto overridden by Congress.
Despite reversing Obama's decision, several senators said defects in the bill could open a legal Pandora's box, triggering lawsuits from people in other countries seeking redress for injuries or deaths caused by military actions in which the U.S. may have had a role.
In a letter delivered Tuesday to Senate leaders, Obama said the bill would erode sovereign immunity principles that prevent foreign litigants "from second-guessing our counterterrorism operations and other actions that we take every day."…
MORE
.
—————————————————————————————
.
Trump Raised $18 Million In Less Than 24 Hours Following Debate – Fox News
.

.
Republican presidential nominee Donald Trump told supporters Tuesday that his campaign had raised nearly $18 million since Monday night's debate against Democratic nominee Hillary Clinton.
Earlier, Trump had tweeted that he had raised nearly $13 million in the previous 24 hours through online donations and "National Call Day," a challenge for top fundraisers rewarded for pulling in at least $250,000.
"We're still going! Thank you America! #MAGA" (Make America Great Again), Trump also said in the tweet. He announced the updated figure at an airport rally in Melbourne, Fla.
Most polls have Trump and Democratic rival Hillary Clinton virtually tied, with less than six weeks before Election Day…
MORE
.
—————————————————————————————
.
Hillary Received Debate Questions Week Before Debate, According To Sources – USA Politics Now
The first presidential debate was held and Hillary Clinton was proclaimed the winner by the media. Indeed Clinton was able to turn in a strong debate performance, but did she do so fairly? Multiple reports and leaked information from inside the Clinton camp claim that the Clinton campaign was given the entire set of debate questions an entire week before the actual debate.
Earlier last week an NBC intern was seen hand delivering a package to Clinton's campaign headquarters, according to sources. The package was not given to secretarial staff, as would normally happen, but the intern was instead ushered into the personal office of Clinton campaign manager Robert Mook. Members of the Clinton press corps from several media organizations were in attendance at the time, and a reporter from Fox News recognized the intern, but said he was initially confused because the NBC intern was dressed like a Fed Ex employee.
The reporter from Fox questioned campaign staff about the intern, but campaign staff at first claimed ignorance and then claimed that it was just a Fed Ex employee who had already left. No reporters present who had seen the intern dressed as a Fed Ex employee go into Mook's office saw him leave by the same front entrance. The Fox reporter who recognized the intern also immediately looked outside of the campaign headquarters and noted that there were no Fed Ex vehicles parked outside.
Clinton seemed to have scripted responses ready for every question she was asked at the first debate. She had facts and numbers memorized for specific questions that it is very doubtful she would have had without being furnished the questions beforehand. The entire mainstream media has specifically been trying to portray Trump as a racist and a poor candidate…
MORE
.
—————————————————————————————
.
Leftist Nutbag Howard Dean Accuses Trump Of Being 'Coke User' – American Mirror
.

.
Hillary Clinton's campaign and her surrogates are so desperate to trip up a surging Donald Trump, they're now accusing him of using illegal narcotics.
During the debate on Monday night, Clinton superdelegate Howard Dean speculated Trump's sniffling was the result of using cocaine.
On MSNBC on Tuesday, he doubled down on the accusation.
"Why did you go there?" host Kate Snow asked Dean.
"Well, you can't make a diagnosis over the television," Dean responded, "I would never do that.
"But… that is actually a signature of people who use cocaine.
"I'm not suggesting Trump does," Dean said coyly, before Snow jumped in saying, "But you are suggesting it, actually, in a tweet."…
MORE
.
—————————————————————————————
.
World's First Baby Born With New "3 Parent" Technique – New Scientist
It's a boy! A five-month-old boy is the first baby to be born using a new technique that incorporates DNA from three people, New Scientist can reveal. "This is great news and a huge deal," says Dusko Ilic at King's College London, who wasn't involved in the work. "It's revolutionary."
The controversial technique, which allows parents with rare genetic mutations to have healthy babies, has only been legally approved in the UK. But the birth of the child, whose Jordanian parents were treated by a US-based team in Mexico, should fast-forward progress around the world, say embryologists.
The boy's mother carries genes for Leigh syndrome, a fatal disorder that affects the developing nervous system. Genes for the disease reside in DNA in the mitochondria, which provide energy for our cells and carry just 37 genes that are passed down to us from our mothers. This is separate from the majority of our DNA, which is housed in each cell's nucleus.
Around a quarter of her mitochondria have the disease-causing mutation. While she is healthy, Leigh syndrome was responsible for the deaths of her first two children. The couple sought out the help of John Zhang and his team at the New Hope Fertility Center in New York City.
Zhang has been working on a way to avoid mitochondrial disease using a so-called "three-parent" technique. In theory, there are a few ways of doing this. The method approved in the UK is called pronuclear transfer and involves fertilising both the mother's egg and a donor egg with the father's sperm. Before the fertilised eggs start dividing into early-stage embryos, each nucleus is removed. The nucleus from the donor's fertilised egg is discarded and replaced by that from the mother's fertilised egg…
MORE
.
—————————————————————————————
.
Post Debate Surge: Donald Trump Fills Massive Hangar For Florida Rally, Thousands Turned Away – Breitbart
.


.
In his first public appearance after the Presidential debate at Hofstra University on Monday, Donald Trump was welcomed by tens of thousands of enthusiastic supporters to a Florida airplane hangar.
Thousands more were unable to get inside after the fire marshall blocked further entrance as a safety hazard.
Trump's supporters waited in long lines in the rain and lightning for hours to cheer on Trump. Even after the hangar had filled up, it took more than six minutes to video the whole line.
When police and secret service announced that the venue was at capacity, a group of enthusiastic supporters surged towards the entrance trying to get in.
The enthusiastic crowd was proud to show off their Trump support…
MORE
.
—————————————————————————————
.
Black Man Who Dislikes Cops Overwhelmed By White Police Officer's Act Of Kindness – WorldNetDaily
Mark Ross – a black man in Indiana who says he dislikes cops – tragically learned his 15-year-old sister was killed in a car accident and was determined to get to his mother in Detroit on Sept. 25, but Ross was dumbfounded by a white state trooper's kind act after a traffic stop.
Ross had begged a friend to drive him to Detroit at 3 a.m. According to his Facebook post, he and his friend sped through Ohio, hoping to reach Ross' mother as quickly as possible.
Then the two spotted flashing red and blue lights behind the vehicle.
"I knew I was going to jail due to a petty warrant," Ross wrote.
That's when Ohio State Trooper J. Davis pulled over the car and discovered that the driver had both a suspended license and an outstanding warrant. The driver was taken into custody, and his car was towed, according to Cleveland's WJW-TV 8.
Like the reporting you see here? Sign up for free news alerts from WND.com, America's independent news network.
That meant Ross was stranded in Ohio without a ride to his mother's house and sister's funeral.
That's when Ohio State Highway Patrol Sgt. David Robison showed up.
"I broke down crying and he saw the sincerity in my cry," Ross wrote.
"He REACHES OVER AND BEGAN PRAYING OVER ME AND MY FAMILY," he continued.
"He offered to bring me 100 miles further to Detroit because they towed the vehicle. Everybody knows how much I dislike Cops but I am truly Greatful (sic) for this Guy. He gave me hope."
After praying for Ross, Sgt. Robison drove him more than 100 miles to Detroit. He took Ross to a coffee shop to meet his cousin…
MORE
.
—————————————————————————————
.
Hillary Failed To Take Highest Security Training At State Department In 2009 – Daily Caller
.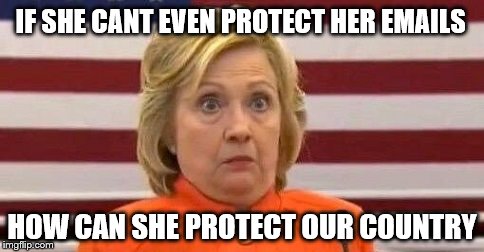 .
Democratic nominee Hillary Clinton failed to complete the highest level of security training mandated by the Department of State for the proper handling of the government's most secret documents when she entered the department in 2009, according to documents obtained by The Daily Caller News Foundation under the Freedom of Information Act.
The State Department released 46 pages of previously unseen documents Tuesday under a Sept. 20, 2016, order issued by U.S. District Court Judge Richard Leon.
The judge angrily told Department of Justice attorneys to stop dragging their feet, and ordered the State Department to conduct an expedited release of all training documents sought in TheDCNF's FOIA for Clinton and her aides by Oct. 10, 2016.
The first batch of documents were to be released Monday, but that was delayed until early Tuesday…
MORE
.
—————————————————————————————
.
Revealed: Britain's Immigration Crisis Laid Bare As 12,000 Asylum Seekers Vanish – Daily Express
An investigation has shown that of 77,440 asylum cases in progress, one in six skipped their first meeting with border chiefs and vanished.
The 11,988 include migrants seized and held while trying to sneak into the UK but who have subsequently given authorities the slip.
There was anger last night at the laxness of Charlie Elphicke, the Tory MP for Dover, said: "It is very concerning that some 12,000 asylum seekers failed to turn up for interview.
"We need to know if the Government has lost track of them. We must be sure we don't have a situation where vulnerable people are dragged into the black economy and become victims of slavery. "This is why it is so important these people are found."
The UK's booming black economy is estimated to be worth £150billion, supporting at least 1.1 million people who could be here illegally.
The scale of those who have disappeared from under the noses of immigration officials emerged after the Daily Express asked to know the whereabouts of five Iranians who sailed here in a dinghy.
They were held after being caught in Winchelsea, East Sussex, in July. Almost two months later no one has been able to officially confirm where they are.
Border officials released the men, aged between 18 and 44, but ordered them to report in regularly.
MigrationWatch UK's Alp Mehmet said: "While illegal immigration continues to be a huge problem, the resources devoted to dealing with it remain inadequate…
MORE
.
—————————————————————————————
.
Game-Changing Document Surfaces About Keith Lamont Scott That Explodes Charlotte Shooting Narrative – IJR
.

.
The Keith Lamont Scott shooting has been an emotionally charged case made that much more incendiary by the release of video footage from his wife that added uncertainty about whether or not he had a gun, as was argued by police.
Scott, who suffered a traumatic brain injury following a near-death motorcycle crash in 2015, has been reported by his neighbors to walk around his neighborhood with "a cane and a book in his hand."
This is perfect narrative-setting of the "Gentle Giant" variety, and when a news publication engages in such deliberate framing by appeal to emotion, that's exactly when Americans need to demand facts.
Now a document has surfaced that brings further clarification to what police officers were asked to respond to at the scene of the tragic shooting…
MORE
.
—————————————————————————————
.
UN Panel: U.S. Owes Black People Reparations For History Of Slavery – Breitbart
A United Nations-affiliated group in Geneva is calling for the U.S. to give African Americans reparations for the country's history of slavery, according to a recent report by the group.
The group's statement was part of a study by the United Nations' Working Group of Experts on People of African Descent, a group that reports to the international organization's High Commissioner on Human Rights, The Washington Post reported.
The group of experts, made up of leading human rights lawyers from around the world, presented its findings about the link between the U.S.'s history of slavery and present injustices, such as the recent police shootings of African Americans to the United Nations Human Rights Council on Monday.
"In particular, the legacy of colonial history, enslavement, racial subordination and segregation, racial terrorism and racial inequality in the United States remains a serious challenge, as there has been no real commitment to reparations and to truth and reconciliation for people of African descent," the report stated. "Contemporary police killings and the trauma that they create are reminiscent of the past racial terror of lynching."
The panel said that the police shootings of African Americans during the past year have caused a "human rights crisis" that is in urgent need of addressing and compared the recent shootings to the acts of lynchings by white supremacists in the late 1800s.
The group said the reparations could come in a variety of forms, such as "a formal apology, health initiatives, educational opportunities… psychological rehabilitation, technology transfer and financial support, and debt cancellation."…
MORE
.
—————————————————————————————
.
Rigged: Damning Video Busts Hillary Using Hand Signals To Trigger Lester Holt – True Pundit
.

.
A comprehensive video has surfaced that rather convincingly shows Hillary Clinton using hand signals like a third base baseball coach to prompt moderator Lester Holt to quickly call on her to counter comments by opponent Donald Trump during Monday's first Presidential Debate.
The video breaks down each one of Clinton's movements which are followed by either Holt calling on her to comment and retort with what she believes is a zinger or Holt attacking Trump's dialogue. Apparently in a move lifted right out of a high school cheating for dummies book, Clinton is seen scratching her nose and face to signal Holt several times.
Before critics view this video and scream Conspiracy, True Pundit cross referenced Clinton's speeches, campaign appearances and her 2008 debate performances against President Obama…
MORE
.
—————————————————————————————
.
'Clock Boy' Ahmed's Father Files Lawsuit Against Glenn Beck, Ben Shapiro, Others – Breitbart
Mohamed Mohamed, the father of "Clock Boy" Ahmed Mohamed, has filed a defamation lawsuit against The Blaze, Glenn Beck, Fox Television Stations, LLC, Texas resident Ben Ferguson, Ben Shapiro, and City of Irving Mayor Beth Van Duyne. He has filed the lawsuit individually, and on behalf of his son Ahmed Mohamed.
The 21-page lawsuit was filed in Dallas County state court on September 21. The plaintiff father asks for general and special damages, and also names the Center for Security Policy and Executive Vice President Jim Hanson as defendants.
"Demand is hereby made of each Defendant for correction/retraction of the statements set forth below, to be published in the same manner and medium as the original publications and to include an acknowledgment that the original publications were false and erroneous," he pleads in the petition (attached below).
Mohamed Mohamed complains that The Blaze aired a show on September 22, 2015 that was hosted by Glenn Beck with guest VP Jim Hanson of the Center for Security Policy and Irving Mayor Beth Van Duyne. As to this broadcast the petition recites:
During the discussion of the arrest of Ahmed Mohamed, Mr. Beck 'proposed' the following: 'My theory is that for some reason Irving is important to the Islamists, not the Muslims, but the Islamists. It could be as simple as the progressives trying to turn Texas blue, and this is just the place where they're just going to start planting the seeds and taking a stand. You (Mayor Van Duyne) pissed them off, and now this is a dog whistle…
MORE
.
—————————————————————————————
.
Demonic Clown Arrested As Weird Sightings Spread Across U.S. – Your News Wire
.

.
As a bizarre increase in clown sightings sweeps across the U.S., authorities in Kentucky have confirmed they have made their first arrest of a 'demonic looking' clown.
Police say they arrested a man adorned in full clown attire in Middlesboro, Kentucky. The arrest comes amid an unexplained rise in creepy clown sightings across the country which authorities are unable to explain.
Anonhq.com reports:
The motivation of these clowns is unknown, however, photos of them creeping through quiet neighborhoods have caused quite a fright.
The suspect arrested in Middlesboro was identified as twenty year-old Jonathan Martin. The police announced to the public that they arrested a "lurking clown" wearing full clown garb, near a wooded area…
MORE
.
—————————————————————————————
.
Feds Spend $149,921 For LGBT Students To 'Feel Comfortable' In Engineering Class – Washington Free Beacon
The National Science Foundation is spending roughly $150,000 to make college engineering programs "inclusive" to LGBT students.
Researchers who were awarded money for a new study this month will hold focus groups with lesbian and gay students in Massachusetts to learn how engineering culture can be changed to make LGBT students "feel comfortable."
"This project aims to understand the conditions that help lesbian, gay, bisexual, transgender, and questioning (LGBTQ) engineering students feel comfortable in their educational institutions," a grant for the project states. "Engineering schools are notoriously inhospitable to LGBTQ people, with costly results for LGBTQ students and society."
Researchers at the Worcester Polytechnic Institute say that engineering programs full of straight students are "less creative."
"The emotional toll of being an LGBTQ engineer (either open or closeted) is so great that it threatens to drive LGBTQ engineers out of the field," the grant states. "Their departure from engineering for reasons that have nothing to do with qualification only makes the field more homogenous and therefore less creative, innovative, and risk-taking, at the same time diminishing a population that is already underrepresented in engineering."
The study will begin in January and is slated to continue through December 2018. The project has cost taxpayers $149,921 so far.
The researchers say that not enough study has been dedicated to how LGBT engineering students feel…
MORE
.
—————————————————————————————
.
Sheriff David Clarke Takes Down Drunk And Aggressive Passenger On NC-Bound Flight – Wisconsin Watchdog
.

.
David Clarke Jr. has earned a national reputation as a tough law-and-order sheriff.
He appears to have cemented that reputation Saturday after he says he personally handcuffed a belligerent passenger on a truly awful flight.
The Milwaukee County sheriff tells Wisconsin Watchdog he grew tired of an intoxicated and abusive passenger and took matters into his own hands during the two-hour flight from Milwaukee to Charlotte, N.C.
Preston Bluntson, 36, of Milwaukee, was arrested and booked by Charlotte-Mecklenburg Police Department around 7:10 p.m. Eastern Time, shortly after the small plane touched down, police told the Milwaukee Journal Sentinel…
MORE
.
—————————————————————————————
.
Hillary Implies All Americans Are Racists During Hofstra Debate – Washington Times
Yes, Hillary Clinton called the nation racist in her first presidential debate.
When talking about race-relations in the country, and the shootings of black men by police officers, debate moderator Lester Holt asked Mrs. Clinton: "Last week you said that we have to do everything possible to improve policing to go right at implicit bias. Do you believe police are implicitly biased against black people?
Mrs. Clinton replied: "I think implicit bias is a problem for everyone, not just police. I think unfortunately too many of us in our great country jump to conclusions about each other and therefore I think we need all of us to be asked the hard questions 'why am I feeling this way?'"
Okay, start the debate.
"That's going to launch quite a debate tomorrow," Hugh Hewitt, a conservative radio-talk show host Tweeted of Mrs. Clinton's comments.
"Would you say that everyone's a little bit racist Hillary?" Sonny Bunch, executive editor at the Washington Free Beacon tweeted.
Columnist Kimberley Strassel at the Wall Street Journal tweeted: "Hillary: The entire country is racist."
And there you have it…
MORE
.
—————————————————————————————
.
Long Island Teacher Disciplined After Calling Pro-Trump Students Racists – Gateway Pundit
.

.
Smithtown High School West teacher Veronica Welsh said her students were racist if they support Donald Trump.
Welsh was reportedly disciplined after her slanderous Facebook post.
CBS Local reported:
A Long Island teacher faces backlash over a Facebook post calling some of her students "racist."
The halls of Smithtown High School West echoed with debate and heated conversation Friday as students reacted to the world language teacher's social media post.
A screenshot of Veronica Welsh's post was circulated, which read, "This week is spirit week at Smithtown HS West. It's easy to spot which students are racist by the Trump gear they're sporting for USA Day."…
MORE
.
—————————————————————————————
.
Lawyer Goes Nuts, Randomly Shoots At People In Houston – Houston Chronicle
A disgruntled lawyer wearing military-style apparel with old Nazi emblems had two weapons and more than 2,500 rounds of live ammunition when he randomly shot at drivers in a Houston neighborhood Monday before he was shot and killed by police, authorities said.
Nine people were injured during Monday morning's shootings on the street in front of a condo complex; six were shot and three had eye injuries from flying glass. One person was in critical condition and another in serious condition, officials said.
Houston Homicide Capt. Dwayne Ready and Interim Police Chief Martha Montalvo did not identify the man and did not have information about a motive. A bomb-squad robot examined a Porsche that police said belonged to the gunman; Texas motor vehicle records in a commercially available database showed the car is licensed to Nathan DeSai at an address in the condo complex.
The property manager of the condo complex also confirmed that police were going through DeSai's residence, where Ready said vintage military items dating to the Civil War and other guns were found in the man's apartment.
Authorities first received reports of the shootings about 6:30 a.m., and the man began firing at officers when they arrived. The man had two legally purchased guns – a .45-caliber semi-automatic handgun and a semi-automatic rifle commonly known as a Tommy gun – and an unsheathed knife, Ready said. He also noted that there were 75 spent casings at the scene, which were from officers and the gunman…