.
Trump To Stage Ultimate Power Lunch With 16 Of The Nation's Top Business CEOs – Washington Times
.

.
All hail the Mr. Bigs of America – the CEOs, the dealmakers, the chairmen, the presidents. While Democrats dither over President-elect Donald Trump's Cabinet choices and the breadth of his business holdings, a new reality is slowly but surely taking over. The White House and America itself appear destined to become a haven for smart business. Consider that 16 of the nation's uber-CEOs plan to gather with Mr. Trump in the nation's capital for a meeting of the mighty.
They will assemble at the White House the first week of February, and they will go under this august name: "The President's Strategy and Policy Forum." So step aside here, folks. Mr. Trump is drawing the talent from a veritable pantheon of business leaders. Names on the rarefied roster include Mary Barra, chairman and CEO of General Motors; Bob Iger, chairman and CEO of The Walt Disney Co.; Doug McMillon, president and CEO of Wal-Mart Stores Inc.; and Jack Welch, former chairman and CEO of General Electric…
MORE
.
—————————————————————————————
.
Spray-Painting 'Kill All Police' On A Public Wall Isn't A Terrorist Threat, Leftist Judge Rules – MLive
Spray-painting 'Kill all police' on a public wall doesn't rise to the level of a terrorist threat, a Detroit judge ruled Tuesday.
Stuart Lewis, 49, of Detroit, faced a series of charges after police pinpointed him as the culprit who painted anti-police graffiti on a wall last October.
After discovery of the graffiti threats, Detroit Police Chief James Craig vowed to find and arrest whoever was responsible.
The department followed through, dispatching its Special Response Team – the equivalent of SWAT – to arrest Lewis at his home.
The man's dog was killed during the raid.
"I believe that level of force was necessary, given what we knew," Craig said after the arrest.
Police also found marijuana while making the arrest.
The Wayne County Prosecutor's office charged Lewis with threat of terrorism, delivery or manufacture of marijuana and malicious destruction of a building.
Wayne District Judge Deborah Lewis Langston ruled there wasn't enough evidence to support the threat of terrorism charge. The charge was dismissed.
Lewis also faces charges of felonious assault and felony use of a firearm for an Oct. 17 incident in which he's accused of using an air gun to threaten a man who was attempting to repossess Lewis' car…
MORE
.
—————————————————————————————
.
Clinton Democrats Build A Mind Palace – John Kass
.

.
The Clinton Democratic left has created a vast mind palace, an artificial world where they may craft a safe space, protected from post-traumatic Trump (election) disorder.
In this pleasant mind palace of theirs, where they don't have to address Democratic failings, Hillary Clinton's numerous faults and stupendous strategic blunders, two things stand out:
The CIA is now the left's champion of truth and beauty.
And Russia, once the friend of the useful American left, is now its enemy.
Much of this has been kick-started again by a story in The Washington Post saying that the CIA – according to anonymous sources – has concluded that Russia hacked into Democratic emails to help elect Republican Donald Trump…
MORE
.
—————————————————————————————
.
Carnival Forces U.S. Workers To Train Foreign Replacements Right Before Christmas – Breitbart
Americans working at Carnival Corporation say the company's Christmas gift to hundreds of its college-graduate employees was the news that they are being fired and must train their low-wage foreign replacements.
"I am still processing my emotions and my disbelief," said Matthew Culver, a senior Miami-based IT worker with Carnival. "After twenty years in the industry, this is one of the hardest things I have had to deal with. I never thought this could happen to me after so many years of experience, education, and hard work," he told Breitbart News.
"On December 6, 2016, my coworkers and I were asked to attend a town hall meeting," Culver explained, adding:
We were informed that 200 to 300 of our jobs were being terminated and we were offered jobs with an outsourcing company named Capgemini. Our last day with Carnival would be February 3rd. We are going to be training foreign workers inside and outside the United States to take over our jobs; then we are not guaranteed any future with Capgemini. The workers are in Florida, California and Washington State. We must decide by December 19th if we plan to train our foreign replacements and work with the outsourcing company in their goal of offshoring the jobs.
The jobs are being transferred because Carnival is outsourcing critical tasks to Capgemini, a French outsourcing firm. The firm has been known to exploit federal guest-worker programs by importing thousands of foreign workers, primarily from India, to work in U.S. jobs that likely would otherwise be filled by middle-class American college graduates…
MORE
.
—————————————————————————————
.
Strange Spherical Cloud Appears In Sky Over Japan – Science Alert
.

.
Bizarre pictures coming out of Japan last week show what appears to be an oddly spherical cloud hovering over the city of Fujisawa, just south of Tokyo.
According to reports from the photographer, the cloud started to lose its shape as soon as it was photographed, and then rapidly faded into the sky as if it never existed.
"When I looked out of the car window I saw a round ball-shaped cloud. I gazed at the cloud for a while then I rushed to take the photo," Twitter user @pmxpvrtmx (Poppy) told local Japanese news outlet, Rocket News 24.
"When I saw the cloud it was an even more spherical shape, so I regret not taking the photo more quickly."
While the pictures shot at Shonandai station on Sunday afternoon have not been independently verified, this is not the first time a fluffy cloud ball has been spotted in recent years…
MORE
.
—————————————————————————————
.
Breaking: CIA Confirms Russian Government Killed Harambe The Gorilla – Real Strategy
The CIA has concluded in a secret assessment that Russia intervened in killing Harambe the gorilla, according to officials briefed on the matter.
Intelligence agencies have identified individuals with connections to the Russian government who provided WikiLeaks with thousands of hacked emails from the Cincinnati Zoo and Botanical Garden and others, including Harambe's own caretaker, according to U.S. officials. Those officials described the individuals as actors known to the intelligence community and part of a wider Russian operation to boost the nearby Columbus Zoo and Aquarium's profits.
"It is the assessment of the intelligence community that Russia's goal here was to favor one zoo over the other," said a senior U.S. official briefed on an intelligence presentation made to U.S. senators. "That's the consensus view."
The Obama administration has been debating for months how to respond to the alleged Russian intrusions, with White House officials concerned about escalating tensions with Moscow and being accused of trying to boost Columbus Zoo's revenues.
The Trump transition team dismissed the findings in a short statement issued Friday evening. "These are the same people that said Cecil the Lion had teeth of mass destruction. It's now time to move on and 'Make Columbus Zoo Great Again,' " the statement read.
Trump has consistently dismissed the intelligence community's findings about Russia.
"I don't believe they interfered" in the killing of Harambe, he told Time magazine this week. The killing, he said, "could be Russia. And it could be China. And it could be some guy in his home in New Jersey."…
MORE
.
—————————————————————————————
.
Trump Appoints Stephen Miller Senior Advisor To The President For Policy – Breitbart
.

.
President-elect Donald J. Trump has announced his selection of Stephen Miller, a top aide to his campaign, as the new senior White House adviser for policy.
Miller has served as the top adviser on policy for the Trump campaign since January of 2016 and directed the campaign's entire policy operation since then. Miller also served as the chief speechwriter and heads policy for Trump's transition team.
The President-elect said in a statement:
Stephen played a central and wide-ranging role in our primary and general election campaign. He is deeply committed to the America First agenda, and understands the policies and actions necessary to put that agenda into effect. He is a strong advocate for protecting American workers, and will fulfill a crucial role in my Administration as my senior advisor on matters of policy…
MORE
.
—————————————————————————————
.
IBM Announces It Will Hire Another 25,000 Workers In The U.S. Ahead Of Trump Meeting – Daily Mail
U.S. technology giant IBM has said it will hire 25,000 people in the United States over the next four years, ahead of a meeting between President-elect Donald Trump and tech industry leaders.
About 6,000 of those appointments will be made in 2017, IBM chief executive Ginni Rometty wrote in opinion article published in USA Today.
IBM, which in recent years has restructured its activities, will invest $1billion on employee training and development in the next four years, said the IBM president, chairman and CEO.
'We are hiring because the nature of work is evolving – and that is also why so many of these jobs remain hard to fill,' Rometty said, noting that many industries were being reshaped by data science and cloud computing.
'Jobs are being created that demand new skills – which in turn requires new approaches to education, training and recruiting,' she said.
'This is not about white collar vs. blue collar jobs, but about the 'new collar' jobs that employers in many industries demand, but which remain largely unfilled.'
Rometty is a member of Trump's Strategic and Policy Forum, a group of US business leaders focused on boosting economic growth and jobs.
The IBM jobs investment news came before the highly anticipated meeting today of the Republican property tycoon-turned-next U.S. president and the leaders of several major technology companies…
MORE
.
—————————————————————————————
.
Shocker: Leftist Hollywood's Big Gun Control Movie Sucks Ass – Washington Free Beacon
.

.
Miss Sloane, the gun control thriller starring Jessica Chastain, over the weekend posted one of the worst performances of the past 35 years for a movie in wide release.
The movie pulled in $1,167 on average at the 1,648 theaters across the country it was shown in. It made $1,922,300, meaning it was the 11th-highest grossing movie in the country. It is number 79 on Box Office Mojo's list of Worst Opening Weekend by Per-Theater Average since 1982.
That means Miss Sloane earned less money per theater than Pride and Prejudice and Zombies, Shaun the Sheep Movie, Lawnmower Man 2: Beyond Cyberspace, and Gigli.
Industry observers criticized the movie's performance on Monday. Time said the movie "fizzled in its wide expansion." Fortune described it as struggling…
MORE
.
—————————————————————————————
.
Federal Judge Drop Kicks 'Political Stunt' By Colorado Electors – Downtrend
A possible Electoral College coup against Donald Trump was dealt a blow when a federal judge smacked down an effort by Colorado electors to shirk their responsibility and open the door for a national elector rebellion against the President-elect.
The lawsuit was filed by members of the so-called Hamilton Electors, a slimy and mysterious front group for anti-Trump interests that was trying to make the case that the Electoral College was intended to be a bulwark against an unacceptable president. Of course it's a load of crap but in their derangement and fury after Hillary's loss the liberal moonbats will swallow anything.
The Denver Post reports "Judge rejects injunction request in Colorado elector suit seeking to block Donald Trump":
A federal judge on Monday rejected an attempt by two Colorado electors to unbind their votes in the Electoral College, saying the effort designed to impede Donald Trump's path to the White House is "a political stunt."
U.S. District Judge Wiley Daniel denied a request for a preliminary injunction to nullify a state law that requires presidential electors to vote for the winner of the state's popular vote. To do otherwise, Daniel said in his ruling from the bench, "would undermine the electoral process."
The president-elect and the Trump campaign intervened in the lawsuit to "defend the integrity of the electoral process" and applauded the ruling. "Your vote should count when you vote for president," said Chris Murray, a Denver attorney representing Trump and the campaign…
MORE
.
—————————————————————————————
.
Trump Picks Rick Perry As Energy Secretary – Daily Caller
.

.
President-elect Donald Trump will pick former Texas Gov. Rick Perry to head the Department of Energy (DOE), according to two transition team sources.
Perry, who once said he'd eliminate the Department of Energy, could end up heading the agency, sources told CBS News. Perry beat out two other top contenders for Energy Secretary: West Virginia Democratic Sen. Joe Manchin and Trump fundraiser and investor Ray Washburne.
DOE has nearly 13,000 employees and relies on tens of thousands of government contractors. The agency is responsible for nuclear weapons, nuclear power for the U.S. Navy, waste disposal, funding energy technology, overseeing federally-run labs and transmitting electricity…
MORE
.
—————————————————————————————
.
Texas GOP Elector Risks Criminal Charges To Snub Trump; Law Allows Him To Be Replaced – Law Newz
A Texas elector just publicly stated in The New York Times his intention to vote against the party nominee of the party that elected him to the electoral college. The same Texas elector also appears to be soliciting others to do the same. What he may not know is that he is placing himself at risk of a Texas district attorney thinking his act a crime, should a "faithless elector" follow through with it. And ask Tom Delay if Texas district attorneys have any hindrance using criminal prosecutions of political officials. There is a remedy, though. Texas law allows the electors to declare an intended faithless elector ineligible and replace him at the elector meeting in Texas. This will help the voters and the faithless elector by preventing him from being accused of a crime, like election fraud or perjury.
Now, you might have heard in the media that "faithless" electors are common-place and this was the "intended" act of the founders. Both history and the law prove that media story to be #fakenews. Per electors, that is actually quite rare, despite the media narrative. The reason is two-fold: election law from a 1952 Supreme Court decision (the Ray decision) made clear the state can give state parties control over electors, and many state parties require electors sign affidavits to vote for the nominee, making any other vote an act of potential election fraud and alleged perjury under a state's criminal laws. That is why the number of actual faithless electors who voted against the election winner since the civil rights era is so low:
2012: 0
2008: 0
2004: 0 (1 accidentally put Edwards name 1st in the ballot)…
MORE
.
—————————————————————————————
.
Wisconsin Recount Ends With Trump Gaining 162 Votes – Business Insider
.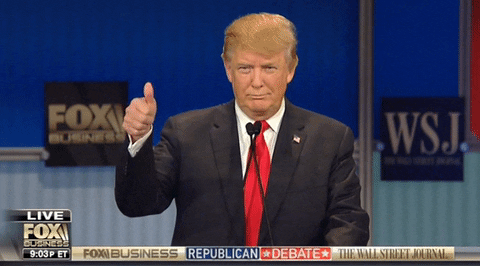 .
President-elect Donald Trump expanded his win by 131 votes in Wisconsin after a recount was requested and conducted in the state.
State officials had always expected a recount to uphold Trump's surprise win in the Badger State. Jill Stein, the Green Party presidential nominee, filed a request for a recount over unsupported concerns that hackers meddled with the results.
The final vote total, certified by Mark Thomsen, chair of the Wisconsin Elections Committee, changed by 1,769 votes after approximately 3 million ballots were recounted.
Trump previously said the efforts to conduct a recount in Wisconsin and other states amounted to a "scam." The president-elect called the request "ridiculous" and said that the "people have spoken and the election is over."…
MORE
.
—————————————————————————————
.
Black Guy Sets Ex-Girlfriend's Car On Fire, Then Leaves Racist Note Before Faking His Own Kidnapping – Ormond Beach Observer
Vincent Palmer went far out of his way to send his ex-girlfriend, Staci Winn, a message.
Palmer, who has four children with Winn, drove his scooter to Winn's home in the Forrest Hills subdivision in Ormond Beach Dec. 10 to break into her car, dump a Mountain Dew bottle full of gasoline inside and set it on fire. Before fleeing the scene, he left a note on Winn's mailbox that led police to believe the crime was motivated by racial hate: "I HAVE WATHED (sic) YOU FOR A LONG TIME YOU AND YOUR NIGGER KIDS DONT Belong." The letters "KKK" were one on one side of the note, and "TRUMP" was written on the other.
Winn had lived at her home since 1976. While the police were there on Dec. 10, she called Palmer and told him that her vehicle had been set on fire. He then came to the victim's home and was arrested after officers discovered there was a warrant for his arrest, related to child support. He was transported to Volusia County Branch Jail.
The next day, the Daytona Beach Police Department responded to a call about a possible abduction: A note led family members to believe that Palmer had been kidnapped. One of Palmer's family members told police they found blood on one of the vehicles in the driveway and a note in one of the vehicles that read: "KKK… I HATE BLACK MEN WHO FUCK WHITE WOMEN… YOU WILL NEVER SEE YOUR GRANDSON AGAIN ALIVE… YOU WILL NEVER FOUND OUT WHO I AM, THIS IS HIS NOTEBOOK…? NICE DOG, YOU SLEEP HARD"
Between the efforts of the DBPD and the Ormond Beach Police Department, Palmer was located at Burger King in Ormond Beach around noon. An officer made contact with a black male in the restaurant…
MORE
.
—————————————————————————————
.
Two New Jersey Traders Arrested For Manipulating $10 Billion Worth Of Stocks, Making $26 Million In Profit – Zero Hedge
.

.
The SEC continued its crackdown against "market-manipulating masterminds" today, when it charged two New Jersey-based traders, 37-year-old Joseph Taub, of Clifton, and 21-year-old Elazar Shmalo of Passaic, with manipulating more than 2,000 NYSE and NASDAQ-traded stocks and reaping more than $26 million in profits from their successful trades.
The duo is accused by both the SEC and the NJ Attorney's Office of manipulating more than 23,000 trades, buying and selling $10 billion worth of securities and making more than $26 million in illegal profits, usually through "two or more trading accounts that bought and sold the same lightly traded stock on the same day during the same period of time," U.S. Attorney Paul Fishman said in a statement.
In the complaint, the DOJ charges the two traders of engaging in "a scheme to place numerous buy and sell orders for specifically targeted, lightly traded securities in a coordinated fashion that allowed them to manipulate the price to their advantage…
MORE
.
—————————————————————————————
.
CIA: Washington Post Report Linking Russian Government To Trump And Election Hacking Is "Outright Lie" – True Pundit
The Central Intelligence Agency is declaring the Washington Post's much-hyped story linking the Russian government to hacking the presidential election to help Donald Trump an "outright lie," according to CIA personnel with direct knowledge of the case.
The Washington Post, in a front-page splash on Friday, fingered the CIA for allegedly confirming the wild rumors of Russian hacking that were concocted and spread by Democratic lawmakers for months preceding the election and the weeks since the GOP win. The Washington Post's story, however, contained no CIA sources and in fact, no credible U.S. intelligence agency sources whatsoever. Instead, it hinged on what unnamed lawmakers had supposedly been told by unidentified, supposed CIA-linked sources in "secret" briefings: That the CIA had developed proof the Russian state waged an orchestrated campaign to destabilize the U.S. election to benefit GOP-candidate Trump.
"It's an outright lie," a CIA analyst divulged to True Pundit. "There's nothing definitive like that. There are leads from activity originating in Finland, Italy, Norway, Sweden, Britain, France, China and Russia."
Multiple CIA sources are now denouncing the Washington Post for knowingly reporting misleading national security intelligence. Intelligence insiders said no one in the Agency or in the FBI, who is running at least one parallel inquiry, has ruled out a possible internal leak within the Democratic National Committee from actor(s) inside the United States who funneled private DNC emails to Wikileaks…
MORE
.
—————————————————————————————
.
Former Democrat Congressman Chaka Fattah Sentenced To 10 Years In Prison – The Hill
.

.
Former Rep. Chaka Fattah (D-Pa.) was sentenced to 10 years in prison on Monday on charges of money laundering, bribery and fraud.
Fattah, 60, resigned from the House in June after being convicted on more than 20 counts of corruption. He'll have to report to prison by Jan. 25, 2017, to begin his sentence.
Prosecutors had called for Fattah to receive 17 to 22 years in prison.
Fattah had already lost the Democratic primary for the Philadelphia-area seat he represented for 22 years. His successor, Rep. Dwight Evans (D), was sworn in on Nov. 14 to finish the remaining weeks of Fattah's term.
Fattah's son, Chaka Fattah Jr., is already serving a five-year prison sentence for fraud.
The elder Fattah was convicted of accepting a $1 million loan from a campaign donor for his failed 2007 campaign for Philadelphia mayor…
MORE
.
—————————————————————————————
.
ICE Spends $100 Million Ferrying Illegal Alien Children Around U.S. – Washington Times
The federal agency that handles deportations spent more than $100 million of its money over the last few years to ferry illegal immigrant children around the U.S., according to calculations by a watchdog group that says the cash could have been better spent on enforcement.
Government figures obtained by the Immigration Reform Law Institute through an open records request show Immigration and Customs Enforcement spent an average of $665 per juvenile in 2014, with most of that going to the cost of airplane flights to shuttle the children among government agencies, to relatives here in the U.S. or back to their home countries – if they're deported.
At that rate, ICE will spend about $4.5 million flying just the children nabbed at the border in October, and somewhere north of $100 million since the surge began in earnest in 2014.
"It's insult to injury on a massive scale," said Dale Wilcox, executive director of IRLI.
He blamed President Obama's 2012 deportation amnesty for young adult illegal immigrants, the so-called Dreamers, for the surge, saying it enticed tens of thousands of new migrants, particularly juveniles, to take a risk on making the trip.
Instead of being sent back, they are shuttled among various federal agencies until they are eventually delivered to their parents, other relatives or sponsor families – where they often disappear into the shadows.
According to statistics from the Senate Homeland Security Committee, only 3 percent of the more than 120,000 caught over the last few years have been sent home as of June.
That, according to the new Border Patrol chief, serves as an incentive for more to make the journey…