.
Marine Le Pen Vows To Destroy New World Order – Your News Wire
.

.
Leading French presidential candidate Marine Le Pen has vowed to "destroy the New World Order" when she is elected President of France, sending a warning to European elites that she will "dismantle their corrupt, self-serving institutions with my own two hands if I have to."
"The people have spoken and their message is clear: the New World Order is finished," Marine Le Pen announced to a starstruck tour group at the headquarters of the National Front party west of Paris.
"The elite are not safe hiding behind their propaganda fueled media institutions, making unaccountable decisions in Brussels, and silencing citizens who speak out against this insanity. When I am President a tidal wave of revulsion will be coming their way, the likes of which has never been seen before."…
MORE
.
—————————————————————————————
.
Study: Fewer Than 1% Of Papers In Scientific Journals Follow Scientific Method – Breitbart
Fewer than 1 percent of papers published in scientific journals follow the scientific method, according to research by Wharton School professor and forecasting expert J. Scott Armstrong.
Professor Armstrong, who co-founded the peer-reviewed Journal of Forecasting in 1982 and the International Journal of Forecasting in 1985, made the claim in a presentation about what he considers to be "alarmism" from forecasters over man-made climate change.
"We also go through journals and rate how well they conform to the scientific method. I used to think that maybe 10 percent of papers in my field… were maybe useful. Now it looks like maybe, one tenth of one percent follow the scientific method" said Armstrong in his presentation, which can be watched in full below. "People just don't do it."
Armstrong defined eight criteria for compliance with the scientific method, including full disclosure of methods, data, and other reliable information, conclusions that are consistent with the evidence, valid and simple methods, and valid and reliable data…
MORE
.
—————————————————————————————
.
CNN Investigates Russian Salad Dressing After Sean Spicer Uses It To Hammer Media In Press Briefing – Conservative Firing Line
.

.
Talk about fake news and making a mountain out of a molehill. On Wednesday, CNN – the anti-Trump propaganda outlet now known as the least-trusted name in network news – actually investigated Russian salad dressing after White House Press Secretary Sean Spicer used it to mock the conspiracy theorists formerly known as "reporters" in a White House briefing.
"If the President puts Russian salad dressing on his salad tonight, somehow that's a Russia connection," Spicer said.
But, CNN said in its "fact-check," Russian dressing is actually from Nashua, New Hampshire.
Seriously.
Michelle Krupa wrote:
Thing is, Russian dressing isn't Russian…
MORE
.
—————————————————————————————
.
Mexican State Prosecutor Charged With Drug Smuggling In U.S. – Townhall
The attorney general for the western Mexican state of Nayarit has been arrested in Southern California on charges of drug smuggling.
An indictment unsealed in New York on Tuesday charges Edgar Veytia with conspiracy to smuggle cocaine, heroin and methamphetamine to the United States from January 2013 to last month. It provides no additional details on the allegations.
Veytia is scheduled to appear in federal court in San Diego on Thursday to determine if he is eligible for bail. He returns April 11 for a hearing to determine if he will be sent to New York to face charges.
Attorney Guadalupe Valencia says his client was arrested at the border with Mexico and is being held at a San Diego jail. He had no comment on the charges…
MORE
.
—————————————————————————————
.
Obama's Rule Changes Opened Door For NSA Intercepts Of Americans To Reach Political Hands – Circa
.

.
As his presidency drew to a close, Barack Obama's top aides routinely reviewed intelligence reports gleaned from the National Security Agency's incidental intercepts of Americans abroad, taking advantage of rules their boss relaxed starting in 2011 to help the government better fight terrorism, espionage by foreign enemies and hacking threats, Circa has learned.
Dozens of times in 2016, those intelligence reports identified Americans who were directly intercepted talking to foreign sources or were the subject of conversations between two or more monitored foreign figures. Sometimes the Americans' names were officially unmasked; other times they were so specifically described in the reports that their identities were readily discernible. Among those cleared to request and consume unmasked NSA-based intelligence reports about U.S. citizens were Obama's national security adviser Susan Rice, his CIA Director John Brennan and then-Attorney General Loretta Lynch…
MORE
.
—————————————————————————————
.
Media Silent On Planned Parenthood's Ties To Lawmakers Behind Pro-Life Activist Charges – Washington Examiner
Planned Parenthood donated to the two California attorney generals responsible for bringing charges against the anti-abortion activists behind the fetal tissue scandal. The group also appears to have colluded with one of the State Attorneys in crafting legislation that would punish the undercover activists.
Though these ties are certainly worth mentioning in coverage of the charges, newsrooms have been conspicuously silent this week on both points. There's nothing to be found in reports published by the Associated Press, the Los Angeles Times, the Chicago Tribune, the Washington Post, USA Today and so on.
State Attorney General Xavier Becerra, who announced Tuesday that 15 felony charges had been brought against activists David Daleiden and Sandra Merritt, is a former congressman. He served as a representative from California from 1992 to 2017.
As a member of Congress, Becerra received campaign multiple donations from Planned Parenthood, including $1,035 in 1998, $1,000 in 2002, $500 in 2004, $2,000 in 2012 and $1,000 in 2014, according to the Center for Responsive Politics…
MORE
.
—————————————————————————————
.
New Multiple Sclerosis Drug Approved By FDA – WebMD
.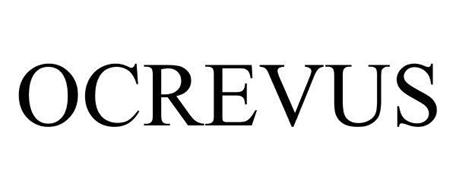 .
The FDA has approved a new medication that is the first to treat a rare form of multiple sclerosis.
The FDA approved Ocrevus (ocrelizumab) Tuesday for primary progressive MS (PPMS), as well as the most common-form of MS.
There are already several treatments for the common form, relapsing-remitting MS (RRMS), which affects about 85% of MS patients. But the FDA gave Ocrevus a "breakthrough therapy designation" last year because it also treats PPMS, an especially debilitating form of MS where the disease steadily worsens rather than having periods of relapse or remission. The CDC estimates about 15% of patients with MS have PPMS.
Clyde E. Markowitz, MD, director of the Multiple Sclerosis Center at the University of Pennsylvania, says this fills a large unmet need for patients with progressive disease…
MORE
.
—————————————————————————————
.
Anti-Abortion Activists Face Dubious Eavesdropping Charges In California – Reason
Yesterday California Attorney General Xavier Becerra announced 15 felony charges against two anti-abortion activists, David Daleiden and Sandra Merritt, in connection with their hidden-camera recordings of conversations with Planned Parenthood employees they sought to implicate in the illegal sale of fetal tissue.
"The right to privacy is a cornerstone of California's Constitution, and a right that is foundational in a free democratic society," Becerra declared. "We will not tolerate the criminal recording of confidential conversations."
The right to freedom of the press, which Daleiden and Merritt claim they were exercising, is also foundational in a free democratic society, and it conflicts with California's dubious definition of the right to privacy.
That conflict is especially troubling when law enforcement officials use privacy as a pretext to attack political opponents, which is what seems to be happening in this case…
MORE
.
—————————————————————————————
.
Belarus To Introduce 'Social Parasites' Tax On The Long-Term Unemployed – Heatstreet
.

.
A European nation has hit upon a novel idea to reduce poverty: Fine people for being poor.
Belarus, which lies between Russia and Poland and was formerly part of the Soviet Union, plans to introduce a "social parasites" tax on the unemployed.
Unlike in many Western nations, where the government helps the unemployed, in Belarus, the long-term unemployed will have to pay the government.
The country's president, Alexander Lukashenko, has said the $233 levy – around a month's wages in Belarus – will "instill discipline in the work-shy," according to the BBC.
This weekend, around 400 people were arrested in the capital city of Minsk as protesters tried to hold a forbidden demonstration against the new law…
MORE
.
—————————————————————————————
.
Brexit Officially Begins: EU Receives Article 50 Notice From UK – Metro
The UK has formally handed in its notice to the European Union.
It is 'an historic moment from which there can be no turning back,' Theresa May said in an address to the House of Commons immediately afterwards.
British EU envoy Tim Barrow delivered a letter by hand to the European Council at 12.20pm this afternoon, triggering Article 50 which starts the formal divorce process from the union.
He was seen arriving at the Europa building in Brussels in a black car earlier today, carrying the document which is several pages long.
Now the letter has been handed over, Britain has two years to negotiate a satisfactory deal, before we have to leave without one if politicians can't agree.
Britain will remain an EU member until those two years are over, but today's letter is a historic step through the exit door.
European Council President Donald Tusk confirmed on Twitter that he had received Britain's Brexit notification letter on Wednesday, saying: 'After nine months the UK has delivered Brexit.'…
MORE
.
—————————————————————————————
.
Massachusetts Sheriff To House Judiciary Committee: Arrest Officials Who Support 'Sanctuary Cities' – Herald News
.

.
A Massachusetts sheriff is recommending that leaders of so-called sanctuary cities be arrested.
Republican Bristol County Sheriff Thomas Hodgson made the comments Tuesday in a prepared statement before the U.S. House Judiciary Committee. Hodgson said federal authorities should "charge these officials who pledge to violate federal law by harboring and concealing illegals."
Hodgson added that "sanctuary cities will start to fade if their leaders start running into legal trouble."
Several cities in Massachusetts and Rhode Island's capital city have cast themselves as sanctuary cities, declining to cooperate with federal officials looking for individuals in the country illegally…
MORE
.
—————————————————————————————
.
Turkey: Pranksters Hijack Public Speakers Meant To Broadcast Islamic Call To Prayer To Blast Hardcore Porn Sounds – The Sun
This is the shocking moment a city's public speaker system normally used to call people to prayer started blasting out porn in the middle of the night.
Police are investigating after the blue movie soundtrack was heard from municipal loudspeakers in the city of Kastamonu in northern Turkey which were believed to have been hijacked.
A shocked witness, who could not believe what he was hearing, recorded it with his smartphone and posted the recording on social media.
The clip, recorded from a speaker in the Kuzeykent suburb of the city, which includes the university and main bus station, quickly went viral.
The mayor of the city, Tahsin Babas, said it was caused by somebody mischievously hacking into the frequency used by the speakers.
Mayor Babas said: "This immoral and provocative broadcast was nothing to do with our institution.
"We will take legal action as soon as we can against whoever was responsible for this immoral act…
MORE
.
—————————————————————————————
.
Calexit Update: Nigel Farage And The 'Bad Boys Of Brexit' Set Their Sights On Splitting California In Two – Daily Mail
.

.
The 'Bad Boys of Brexit' who led the campaign to break Britain away from the European Union have taken on a new exit challenge: splitting California into two states.
Former UKip leader Nigel Farage and Leave backer Arron Banks have just returned from the United States, where they helped raise $1million (£800,000) for a 'Calexit' campaign, which would split California into two eastern and western regions.
There are several 'Calexit' campaigns competing for a referendum in the United States, with one aiming to remove the state from America entirely as a response to President Donald Trump being elected last year.
Farage and Banks, who led the 'Leave.EU' campaign, appear to be pitting the eastern, more rural side of California against the western 'coastal elite' liberals in Los Angeles and San Francisco…
MORE
.
—————————————————————————————
.
6.5 Million Taxpayers Paid $3 Billion In Obamacare Penalties In 2016 – Washington Free Beacon
Approximately 6.5 million taxpayers paid $3 billion in Obamacare penalties for not having health insurance in 2016, according to preliminary data from the Internal Revenue Service Commissioner John Koskinen.
Beginning in 2014, the Affordable Care Act's individual mandate required that Americans purchase health care coverage or pay a penalty to the Internal Revenue Service.
While the number of taxpayers paying the penalty has declined since 2014, the total amount in penalties paid to the IRS has increased since then.
In 2014, individuals without insurance had to pay the greater penalty of either a flat fee of $95 or 1 percent of the household's adjusted gross income in excess of the threshold for mandatory tax filing. In 2016, those penalties increased to a flat fee of $695 or 2.5 percent of the adjusted gross income.
In 2014, Koskinen's preliminary data showed that there were 7.5 million taxpayers who paid a total of $1.5 billion in Obamacare penalties…
MORE
.
—————————————————————————————
.
Christian Student Suspended After Challenging Muslim Professor's Insane Claim That Jesus Wasn't Crucified – College Fix
.

.
A student says he was suspended from Rollins College for challenging his Muslim professor's anti-Christian assertions, including her claim that Jesus' crucifixion never took place.
Twenty-year-old Marshall Polston, a sophomore at the private, Florida-based four-year college, said that the professor of his Middle Eastern Humanities class also told students that Jesus' disciples did not believe he was God.
Polston, an avid traveler and self-described Christian, has toured the Middle East and is familiar with the Muslim culture.
"Honestly, it reminded me of some of the more radical groups I researched when abroad," Polston told the Central Florida Post about his professor's comments on Jesus…
MORE
.
—————————————————————————————
.
Massachusetts State Representative Caught Tipping Off Illegal Aliens To Imminent ICE Raids – Daily Caller
Massachusetts state Rep. Michelle DuBois posted a warning to illegal immigrants on her Facebook page Tuesday about upcoming Immigration and Customs Enforcement raids that are rumored to be taking place in the area.
In the post, DuBois wrote, "ICE raid in Brockton (MA) on 3/28."
"I got the following information from my friend in the Latin community: 'I have a message for the immigrant community of Brockton. Please be careful on Wednesday 29. ICE will be in Brockton on that day.'"
"If you are undocumented don't go out on the street," DuBois, who represents the 10th district, added. "If there is a knock on the door of your house and you don't know who it is, don't open the door. I ask you to be careful."
The Democrat included a phone number for immigrants to call if they are detained by ICE.
She also followed up her original post with a chart that explains "what to do if ICE comes to your door."…
MORE
.
—————————————————————————————
.
President Obama's Own Defense Deputy Admits Obama White House Spied On Candidate/President-Elect Trump – Conservative Treehouse
.

.
Sometimes when a person is deep inside an echo-chamber of like-minded ideologues, they might not realize what they're saying is rather revealing to those on the outside. That's the set up for former Obama administration official Evelyn Farkas (Deputy Asst. Secretary of Defense) appearing on MSNBC and admitting first hand knowledge the Obama administration spied on candidate and president-elect Donald Trump's transition team to gather "intelligence" for political use.
It would appear Ms. Farkas was so caught up in the discussion, she didn't quite realize the significant admissions she was making about the Obama administration spying on Donald Trump's team and generating classified intelligence for Ms. Farkas (and others) to spread to Capitol Hill politicians…
MORE
.
—————————————————————————————
.
DNC Chairman Asks Entire Staff For Resignation Letters – Zero Hedge
Former Labor Secretary Tom Perez, who took over as the chair of the Democratic National Committee in late February following Hillary's stunning November defeat, has asked for his entire staff to submit their resignation letters by no later than April 15th.
Of course, the move comes after a series of scandals plagued the DNC throughout the 2016 election cycle, including rather undeniable evidence that former Chair Debbie Wasserman Schultz intentionally undermined the campaign of Bernie Sanders while her replacement, Donna Brazile, seemingly did the same by passing Hillary's team debate questions in advance of Town Hall discussions with Bernie.
According to NBC, Tom Perez decided to clean house at the DNC shortly after taking over the leadership role from Donna Brazile and will use the mass firing as an opportunity to restructure how the party will be run going forward.
Democratic National Committee Chairman Tom Perez has launched a major reshuffling of the party's organization that has been stung by recent crisis…
MORE
.
—————————————————————————————
.
Demented, Left-Wing Congressman Dismisses Muslim Woman's Charges Against Muslim Staffers, Citing Islamophobia – Daily Caller
.

.
Devout Muslims who called the police on their own relatives – who work as Democratic House IT staffers – are disgusted by Rep. Gregory Meeks being "hesitant to believe" the charges against them, with Meeks saying the allegations may have stemmed from Islamophobia.
The New York Democrat's IT staffer Hina Alvi and her husband, Imran Awan, have been banned from Congress by Capitol Police, suspecting them of criminal violations of network security in relation to congressional data. Imran's brothers Abid and Jamal were also on the House payroll as IT workers and have been banned.
But "I have seen no evidence that they were doing anything that was nefarious," Meeks told Politico March 1…
MORE
.
—————————————————————————————
.
Democrat Congressional Candidate From Georgia Lied About His National Security Credentials – Washington Free Beacon
After claiming for months he had five years of experience as a congressional national security staffer with top-secret clearance, Georgia Democrat Jon Ossoff has now admitted that he had clearance for just five months.
Since Ossoff announced his campaign to fill the seat vacated by Tom Price earlier this year, he has leaned on his supposed five years as a "national security aide with top-secret clearance." The claim has been made in campaign ads, during campaign events, and even in his campaign announcement.
The Washington Free Beacon reported last week that Ossoff's claim was dubious. Ossoff was a 19-year-old student at Georgetown University when he began working as a part-time staffer for Rep. Hank Johnson (D., Ga.), but security clearances are generally granted only to permanent staffers. He was not made a full-time staffer for another two years.
Ossoff's campaign did not respond to Washington Free Beacon requests for more information about his time working in Johnson's office, but provided local reporters with a timeline that shows Ossoff worked for just over two years as a full-time aide – and worked only five months with top-secret clearance.
MORE
.
—————————————————————————————
.
Muslim Mayor Of London Has Ties To Multiple Terrorist Organizations – Disobedient Media
.

.
In 2016, Prime Minister David Cameron was widely criticized in the UK when he claimed that London mayor Sadiq Khan had ties to the terror group ISIS. An investigation by Disobedient Media has determined that Khan has ties not just to organizations associated with ISIS, but also groups such as Hamas, Al-Nusra, Al-Qaeda and the Muslim Brotherhood.
During his time as mayor, London has seen an increase in terror incidents with concerning indications that terror groups wish to stage a major attack on the City of London.
Rather than focusing on combatting terror, Khan has used his forum to tell Londoners as well as citizens in other parts of Europe and the United States that the West must learn to live with terrorism as a part of daily life…
MORE
.
—————————————————————————————
.
Judge Approves Man's Petition To Be Legally 'Genderless' – PJ Media
People are free to believe anything they wish in the United States. Irrational ideas only become an issue when they impact our legal system, since that means they have the potential to enforce the stupid on the rest of us.
For example, a judge in Portland has ruled that an individual is now legally "genderless":
The March 10 decision, reported for the first time on Thursday, involved a 27-year-old who was born male but claimed to identify with no gender whatsoever. Judge Amy Holmes, who approved the petition, also last year approved a "non-binary" gender designation for another Portland resident.
The 27-year-old formerly known as Patrick Abbatiello, now legally designated agender, also got legal approval to change names, now going only by "Patch," no surname. That name also serves as a pronoun, Patch explained to the local NBC affiliate this week.
"Even gender-neutral pronouns don't feel as if they fit me," Patch said. "I feel no identity or closeness with any pronouns I've come across. What describes me is my name."…
MORE
.
—————————————————————————————
.
Republicans Plot Second Attempt At Obamacare Repeal – Washington Examiner
.

.
House Republicans on Tuesday discussed making a second attempt at repealing and replacing Obamacare in a closed-door meeting that was an attempt to "heal the divisions" caused when party infighting prevented legislation from passing last week.
"We are talking about how to get Obamacare repealed and replaced," Rep. Barry Loudermilk, R-Ga., said as he left the meeting.
The message from Speaker Paul Ryan, R-Wis., was that despite last week's failed attempt, the GOP could not walk away from the effort to repeal the collapsing law, and replacing it with Republican reforms. Lawmakers who attended the meeting said the group held "a good healthy discussion" about internal differences that sunk the bill last week…
MORE
.
—————————————————————————————
.
Tech Execs Indicted For H-1B Visa Fraud – Breitbart
A pair of tech executives have been indicted for allegedly using false documents to bring in help through the H-1B guest worker program.
Dynasoft Synergy's Chief Executive Officer Jayavel Murugan, 46, and 40-year-old Syed Nawaz are accused in an unsealed federal grand jury indictment of trying to apply for H-1B visa workers using fraudulent documents and then hiring them out to tech firms, according to Mercury News.
Dynasoft operates as an "employment firm" that essentially leases foreign workers. The company also has an office in India.
According to prosecutors, Murugan and Nawaz used the false documents to replace American workers at Stanford University, Cisco, and Brocade. Nonetheless, the employers were not looking to use the H-1B workers, despite being named in the false documents allegedly produced by the two men.
Murugan and Nawaz are charged with 26 counts including H-1B visa fraud, using fraudulent documents, mail fraud, identity theft, and conspiracy to commit visa fraud…
MORE
.
—————————————————————————————
.
Trump Effect: Ford To Invest $1.2 Billion In 3 Michigan Plants – Detroit News
.

.
Ford Motor Co. will invest $1.2 billion in three Michigan facilities to prepare for production of the all-new Ford Ranger and Bronco, and to support the company's expansion into mobility.
The company said Tuesday it will invest $850 million to retool its Michigan Assembly Plant in Wayne for truck and SUV production; $150 million in its Romeo Engine Plant to expand capacity for several vehicles; and $200 million to build a data center at the company's Flat Rock Assembly Plant. Ford announced in January the Flat Rock facility also would see a $700 million investment and 700 new jobs to support the production of electrified and autonomous vehicles.
Ford said the Romeo investment will "create or retain" 130 jobs. The company on Tuesday did not say how many jobs would be added as a result of the other two investments…
MORE
.
—————————————————————————————
.
Fake Florida Doctor Who 'Enhanced' Buttocks With Cement, Caulking Gets 10 Years For Manslaughter – Washington Post
From a Florida prison in November 2011, Shatarka Nuby penned a letter to the state's health department about her cosmetically enhanced buttocks.
Her rear end had hardened and turned black, she wrote. Side effects from the years-old injections left the mother of three feeling sick. And she claimed her surgeon – Oneal Ron Morris – was the same faux cosmetic doctor that police had arrested and accused of pumping a near-lethal formula of cement, mineral oil, bathroom caulking and Fix-a-Flat tire sealant into other women's bodies.
Her patients called her "Duchess."
Officials began investigating and interviewed Nuby.
But four months later, she was dead.
The official cause of death was respiratory failure from "massive systemic silicone migration" from injections to Nuby's buttocks and hips, according to the medical examiner.
Morris was charged with manslaughter and practicing medicine without a license in the summer of 2012, and last month pleaded no contest to both, reported the Sun Sentinel…
MORE
.
—————————————————————————————
.
Huge Oil Field Found: Oil Firm Locates 'Largest Undeveloped Discovery' In UK Waters – Daily Express
.

.
An oil exploration firm has uncovered what it describes as the largest undeveloped discovery on the UK Continental Shelf.
Hurricane Energy said one billion barrels of oil could be contained within the Halifax well in the Greater Lancaster Area (GLA), 60 miles west of Shetland.
The company found oil in two wells about 19 miles apart and says the combined discoveries have proved the presence of a giant field.
It hopes to begin production in 2019.
Dr Robert Trice, Hurricane's chief executive, said: "This is a highly significant moment for Hurricane and I am delighted that the Halifax well results support the company's view that its substantial Lancaster discovery has been extended to include the Halifax licence…