.
Activist Judge Releases Racist, Black Thug Who Beat And Tortured Disabled, White Man On Facebook Live – Breitbart
The first of four Chicago suspects accused of beating and torturing a disabled teenager and broadcasting the attack on Facebook has pleaded guilty, but a judge let her off without prison time, a report says.
Brittany Covington, 19, pleaded guilty to a hate crime in court on Friday, according to the Chicago Tribune.
The suspect also "pleaded guilty to aggravated battery and intimidation charges. As part of a plea deal, prosecutors dropped additional charges, including kidnapping," the Tribune said.
Despite the guilty plea, Cook County Circuit Judge William Hooks released Covington without jail time. Telling Covington, "Do not mess this up," Judge Hooks imposed 200 hours of community service and banned Covington from using social media and having contact with her co-defendants for four years.
The judge did not assign jail time because, he said, "I'm not sure if I did that you'd be coming out any better."
Hooks insisted that his sentence would give Covington the chance to put her life on a productive path…
MORE
.
—————————————————————————————
.
Real Change: Pentagon Announces First-Ever Audit Of Defense Department – RT
.

.
The first-ever financial audit in the history of the U.S. Department of Defense will be massive, requiring 2,400 auditors to review the Pentagon's $2.4 trillion in assets, including personnel, real estate and weapons.
The audit will begin this month, the DoD announced during a news conference Friday.
"It is important that the Congress and the American people have confidence in DoD's management of every taxpayer dollar," Comptroller David Norquist told reporters.
He said the DoD's Office of the Inspector General has hired independent public accounting firms to conduct audits of the Air Force, Army and Navy, as well as a department-wide consolidated audit to summarize all results and conclusions…
MORE
.
—————————————————————————————
.
NFL Ticket Prices Fall To An Incredible $4 Apiece In Buffalo – Independent Journal Review
The NFL has been hit hard ever since more players than ever protested during the national anthem in retaliation to President Donald Trump criticizing those who kneeled.
Ratings have crashed, fans have boycotted and ticket sales have plummeted. The league has become one of the most divisive brands in the country, and Trump hasn't stopped putting pressure on Roger Goodell and the NFL to do something about the protests.
Despite all of this, the protests have continued.
Then, the NFL pulled donations away from military charities and breast cancer awareness causes to instead donate to social justice causes. Eric Reid, a San Francisco 49ers safety and frequent protester, revealed the details of the funding, which will see a whopping $89 million invested in social justice causes.
Now, ticket sales for the upcoming game between the 3-9 Indianapolis Colts and the 6-6 Buffalo Bills, which will take place in Buffalo, are going for a whopping $4. And Vivid Seats has plenty of tickets available for the game on Sunday…
MORE
.
—————————————————————————————
.
Taxpayers Paid $220,000 To Settle Sexual Harassment Lawsuit Against Dem Rep. Alcee Hastings – Roll Call
.

.
The Treasury Department paid $220,000 in a previously undisclosed agreement to settle a lawsuit alleging sexual harassment that involved Florida Democrat Alcee L. Hastings, according to documents obtained by Roll Call.
Winsome Packer, a former staff member of a congressional commission that promotes international human rights, said in documents that the congressman touched her, made unwanted sexual advances, and threatened her job.
At the time, Hastings was the chairman of the Commission on Security and Cooperation in Europe, where Packer worked. Hastings has called Packer's charges "ludicrous" and in documents said he never sexually harassed her…
MORE
.
—————————————————————————————
.
New Poll Shows Roy Moore Up By 7 Points In Alabama Senate Race – Breitbart
A new poll released Friday afternoon by Change Research of the Alabama U.S. Senate special election to be held next Tuesday shows conservative Republican Roy Moore leads liberal Democrat Doug Jones by seven points among likely voters, 51 percent to 44 percent.
Write-in-candidate Lee Busby garnered the support of two percent of poll respondents, while three percent were undecided.
The momentum in the race seems to be moving in Moore's direction, according to the poll results.
Among the four percent who say they have decided in the last week, voters are moving to Moore over Jones by an almost three to one margin. Sixty-one percent said they are voting for Moore, while only 22 percent said they are voting for Jones ,and 15 percent are voting for the write-in candidate.
The poll was based on 2,433 interviews conducted online on Tuesday, December 5, making it the most recent measure of voter attitudes in the hotly contested race…
MORE
.
—————————————————————————————
.
New Supreme Court Ruling A Boon To Trump's Bid To Defend DACA Cancellation – Daily Caller
.

.
A closely divided Supreme Court allowed President Donald Trump to shield documents relating to the cancellation of DACA, an Obama-era amnesty initiative that extended temporary legal status to foreign nationals who illegally entered the country as children.
The Court divided five to four along ideological lines in a late Friday ruling that temporarily permits the administration to conceal records relating to the program. Justice Stephen Breyer dissented from the decision, joined by Justices Ruth Bader Ginsburg, Sonia Sotomayor, and Elena Kagan.
The ruling is likely a boon to Trump's efforts to defend DACA's termination.
"The Department of Justice is pleased with the Supreme Court's decision today putting on hold the district court's overreach," DOJ spokesman Devin O'Malley said…
MORE
.
—————————————————————————————
.
Joe Arpaio "Seriously, Seriously, Seriously" Considering Running For Jeff Flake's Senate Seat – KTAR
Former Maricopa County Sheriff Joe Arpaio said he was "seriously, seriously, seriously" considering a run for U.S. Senate. Online media outlet the Daily Beast reported Thursday that Arpaio made the comment after learning U.S. Rep. Trent Franks (R-Ariz.) had resigned, effective Jan. 31.
Franks announced his resignation hours earlier, after learning the House Ethics Committee had voted to pursue inquiry into possible sexual misconduct when he told two women in his office he was interested in finding a surrogate mother.
"No, I would not consider [running for Frank's seat], but I am considering running for the Senate, Flake's seat," Arpaio said in the interview. U.S. Sen. Jeff Flake (R-Ariz.) announced he was stepping away from politics in late October…
MORE
.
—————————————————————————————
.
Fake News Update: CNN Botches Date, Significance Of Trump Jr./WikiLeaks Email – Newsbusters
.

.
With the publication of a Friday afternoon story on The Washington Post's website, CNN was dealt another embarrassing blow to its credibility thanks to a significant error in a major story about a September 2016 email to then-candidate Trump, Donald Trump Jr., and others in their orbit about a WikiLeaks document dump.
CNN.com published an early-morning story by Manu Raju and Jeremy Herb that claimed the Trump team received an email on September 4 with "a decryption key and website address for hacked WikiLeaks documents" that, in turn, was presumably unavailable to the rest of the viewing public.
Thanks to the reporting of The Daily Caller, The Post, and The Wall Street Journal, the email actually went out on September 14, which meant it contained "publicly available info…
MORE
.
—————————————————————————————
.
Woman Becomes 'Engaged' To Chandelier – Breitbart
A woman has become "engaged" to her favorite chandelier, according to a report. 33-year-old Amanda Liberty from Leeds, England, reportedly proposed to the chandelier on Valentine's Day, however she will be "continuing an open relationship with the rest of her collection of 25 chandeliers," according to Inside Edition.
"You can't control who you fall in love with and things just went from there," explained Liberty, who added that she saw her "fiancée" Lumiere on eBay last year.
Inside Edition reported, "The nearly 30-inch wide chandelier is an antique and had to be shipped over from Germany," and, "Although Lumiere is the only chandelier that wears a ring," Liberty "loves all the light fixtures in her collection."
"I couldn't stop thinking about her and how beautiful she was – she has such a beautiful shape, and I could feel really amazing energy coming from her," she proclaimed. "Although I knew it would be tricky to get her home, I knew I needed to find a way to make her mine."…
MORE
.
—————————————————————————————
.
Roy Moore Accuser Beverly Nelson Admits She Forged Yearbook – Breitbart
.

.
Beverly Young Nelson has finally admitted that she forged a portion of the infamous high school yearbook that she and attorney Gloria Allred used as proof of her accusations against U.S. Senate candidate Roy Moore.
And in yet another blow to the credibility of ABC News, the disgraced, left-wing network downplayed the bombshell by presenting this admission of forgery as adding "notes" to the inscription. Worse still, the reporter actually coaches Nelson, puts words in her mouth, downplay the enormous significance of her deceit.
"Nelson admits she did make notes to the inscription," ABC News tells us. "But the message was all Roy Moore."
"Beverly, he signed your yearbook," ABC News reporter Tom Llamas says…
MORE
.
—————————————————————————————
.
Scientist Faces Criminal Charges Because Environmentalists Didn't Like His Work – Daily Caller
A prominent glaciologist is facing criminal charges in Argentina after he released a glacier survey that angered environmental activists because it didn't result in the closing of a gold mine.
A federal judge charged Ricardo Villalba, who headed the Institute of Snow, Ice and Environmental Research (IANIGLA), with "abusing his authority and violating his duty as a civil servant," Nature.com reported.
The charges stem from a lawsuit brought by Argentine environmentalists who claim Villalba's 2011 glacier survey "did not comply with a law enacted in 2010 that was designed to give extra protections to Argentina's glaciers," Nature.com reported. The court put a $300,000 lien on his property.
Environmentalists allege Villalba rigged the glacier survey to favor mining interests, but the glaciologist denied the charges. In fact, scientists overwhelmingly support Villalba in the case, saying it's a politically motivated witch hunt…
MORE
.
—————————————————————————————
.
Unemployment At 17-Year Low, 2.2 Million New Jobs Since Trump Election – Gateway Pundit
.

.
President Trump's Economy is Simply "On Fire". Job numbers released today through the end of November show an increase of 2.2 million jobs since last years election and an unemployment rate of 4.1 percent. After the same period under Obama, (4.8) million jobs were lost and unemployment skyrocketed to 9.9 percent.
President Trump's economic results could arguably be the best all time. The stock market is the highest ever and jobs are being created by the thousands.
According to data released today by the Bureau of Labor Statistics, President Trump added a projected 1.9 million jobs in the first eleven months of the year (January through November 2017) and 2.2 million jobs since last year's election…
MORE
.
—————————————————————————————
.
Florida Mayor Used Dead People's Permits To Park In Spots Reserved For The Disabled – New York Post
The mayor of a small Florida city has been arrested on allegations that she used dead people's disabled parking permits to park at City Hall.
The Polk County Sheriff's Office said Davenport Mayor Darlene Bradley was arrested Tuesday and faces felony charges of using a deceased person's identification.
She also was charged with possessing an altered or counterfeit decal.
Davenport is a small city located in central Florida.
The sheriff's office says Bradley was videotaped parking in the disabled spot recently, and that a search of her home led to the discovery of permits issued to two people who have died.
The mayor was booked into the Polk County Jail and released after posting $2,250 bond.
Jail records didn't indicate if Bradley had an attorney…
MORE
.
—————————————————————————————
.
Winning: ADP Reports Largest Number Of New Manufacturing Jobs In U.S. History In November – Gateway Pundit
.

.
Payroll company ADP reported the largest monthly increase in manufacturing jobs ever in their history for November.
Charles Payne from FOX Business reported yesterday that America under President Trump is in a Manufacturing Renaissance:
Talk about promises kept, the revival of American manufacturing is staggering. In the ADP report 40,000 new manufacturing jobs were created in November the highest number ever for the report (back to 2002).
ADP's report shows 40,000 new jobs created in November in the manufacturing sector.
According to the ADP report, Mark Zandi, chief economist of Moody's Analytics, said:
The job market is red hot, with broad-based job gains across industries and company sizes…
MORE
.
—————————————————————————————
.
Retiring Leftist Rep. Gutierrez Paid Wife $430,000 From Campaign Funds Over Past Seven Years – Washington Free Beacon
Democratic Rep. Luis Gutierrez (Ill.), who announced last week that he will not seek reelection after spending 24 years in the U.S. House of Representatives, will no longer be able to pay his wife hundreds of thousands of dollars from campaign funds once he officially departs from Congress.
Soraida Gutierrez, his wife, has collected more than $430,000 from Gutierrez for Congress, Luis's campaign committee, since 2010. Soraida is the top recipient of expenditures this year.
Soraida, who was a registered lobbyist in Illinois prior to appearing on the campaign's payroll, has been listed as the campaign's office manager, fundraiser, and treasurer for the past seven years.
Gutierrez's campaign committee has reported $77,838.69 in operating expenditures from the beginning of January to the end of September. Soraida has received seven checks for $6,000 each – or $42,000 total – during this time, meaning that she has collected more than half of his campaign's disbursements…
MORE
.
—————————————————————————————
.
Creepy Leftist Clown Resigns From U.S. Senate – Circa
.

.
Sen. Al Franken (D-MN) on Thursday resigned following accusations of sexual misconduct from multiple women and rapidly losing the support of many fellow Democrats.
"I know in my heart that I have done nothing – nothing – that has brought dishonor to this institution," he said on the Senate floor. "Nevertheless, I am announcing that in the coming weeks I am resigning from the Senate."
"The decision is not about me," Franken continued. "It's about the people of Minnesota."
"It's become clear that I can't pursue the [Senate] Ethics Committee process and remain an effective senator for them. I may be resigning my seat but I am not giving up my voice."
Franken added that he was "shocked" and "dismayed" when the first woman accused him of sexual misconduct…
MORE
.
—————————————————————————————
.
DOJ Reviewing More Than 10,000 Text Messages Between Anti-Trump Mueller Investigators – Daily Caller
The Justice Department is sifting through 10,000 text messages involving the FBI agent who was kicked off of Special Counsel Robert Mueller's Russia investigation for making anti-Trump comments.
Fox News reports that the bureau is reviewing "several months" worth of messages that the agent, Peter Strzok, exchanged with Lisa Page, an FBI attorney with whom he was having an affair.
The Justice Department is searching the texts before turning them over to the House Intelligence Committee, a process which could take "weeks."
The Justice Department's inspector general discovered over the summer that Strzok and Page exchanged anti-Trump and pro-Clinton text messages last year. After the watchdog informed Mueller's office, Strzok was "immediately" removed from the Russia investigation, a spokesman for Mueller said over the weekend.
Details of Strzok's removal were kept secret for months…
MORE
.
—————————————————————————————
.
Corey Feldman Was Telling The Truth: Santa Barbara Police Find Historic Audio Of Him Naming Abusers Which He Claims They Then Covered Up – Daily Mail
.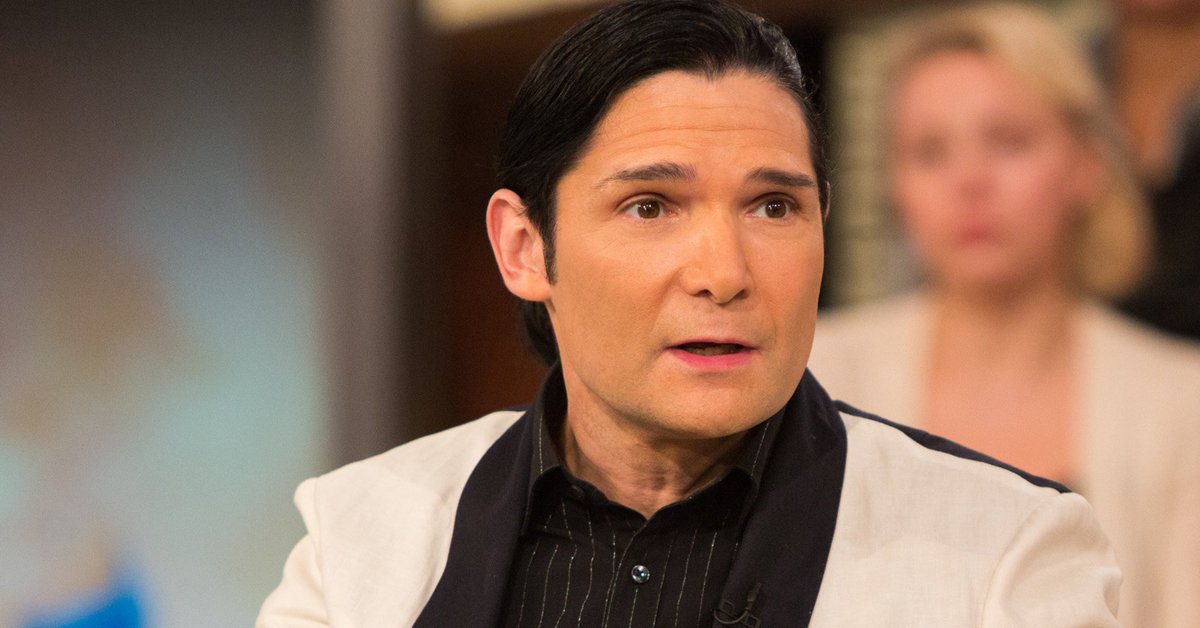 .
Police in California say they have uncovered a tape in which Corey Feldman lists the names of men who abused him in the past.
The former child actor had claimed in October that he had given the names of sexual predators in Hollywood to the Santa Barbara County Sheriff's Office in 1993 during their investigation into Michael Jackson's molestation charges.
But the sheriff's office previously denied the claims, saying they had no records of Feldman revealing such information, however they have now changed their tune and stated that an audio recording has been found in a container from the original Michael Jackson child abuse investigation…
MORE
.
—————————————————————————————
.
The Lies Of Huma Abedin – Daniel Greenfield
Huma "Abedin did not know that Clinton had a private server until about a year and a half ago when it became public knowledge."
Abedin, Hillary's closest aide, was being interviewed at the FBI's Washington D.C. field office by two unnamed agents. Also present was Peter Strzok, the counterintelligence FBI figure embroiled in a scandal because of the pro-Hillary and anti-Trump texts exposed by his extramarital affair.
The field office is another one of those bland government buildings located near enough to the Mall for tourists who are going the wrong way to stumble on it, but not interesting enough for them to notice it.
The building, like so many others, is part of the deeper architecture of the governing city that matters far more than the showy museums or even the White House and its adjacent Eisenhower Executive Office Building. The decisions that make the news happen in the White House and the Eisenhower Executive Office Building…
MORE
.
—————————————————————————————
.
House Judiciary Committee Calls Deputy AG Rosenstein To Testify After Scandal Rocks Mueller's Team – Gateway Pundit
.

.
The House Judiciary Committee announced Wednesday that Deputy Attorney General Rod Rosenstein will testify next week about dirty cop Mueller's 'Russian collusion' investigation.
Chairman of the House Judiciary Committee Bob Goodlatte said Wednesday in a statement that he is very troubled after recent media reports revealed the political motives of Special Counsel Mueller's staff. Goodlatte brought up the controversy surrounding Peter Strzok who was removed for sending anti-Trump text messages and Andrew Weissman who praised Yates for refusing to defend Trump's travel ban.
Chairman Goodlatte:
"I am very troubled by the recent controversy surrounding staff assigned to the special counsel's investigation into Russian interference in last year's presidential election…
MORE
.
—————————————————————————————
.
Study Finds Top 1% Thrived Under Obama, The Rest Of Us Not So Much – Don Surber
Economist Edward N. Woolf published a paper that shows that under Barack Obama, the wealthiest 1% increased their share of America's wealth to 40%.
The Washington Post blamed President Trump for what Obama did.
Hilarious.
From the Washington Post:
The wealthiest 1 percent of American households own 40 percent of the country's wealth, according to a new paper by economist Edward N. Woolf. That share is higher than it has been at any point since at least 1962, according to Woolf's data, which comes from the federal Survey of Consumer Finances.
From 2013, the share of wealth owned by the 1 percent shot up by nearly three percentage points. Wealth owned by the bottom 90 percent, meanwhile, fell over the same period. Today, the top 1 percent of households own more wealth than the bottom 90 percent combined…
MORE
.
—————————————————————————————
.
Southern California Wildfires Force Mass Evacuations Around Los Angeles – Fox News
.

.
The relentless wind-whipped wildfires ravaging Southern California are expected to worsen Thursday, as dangerous winds are forecast to fan the flames in different directions and force new evacuations around the second-largest city in the U.S.
Winds on Thursday topped 50 mph already in the greater Los Angeles area, keeping residents across the region wary as more than 200,000 people have been forced from their homes and nearly 200 homes and buildings have been destroyed since the fires broke out late Sunday.
"We are in the beginning of a protracted wind event," Ken Pimlott, director of the California Department of Forestry and Fire Protection (Cal Fire), told the Los Angeles Times. "There will be no ability to fight fire in these kinds of winds."…
MORE
.
—————————————————————————————
.
20 States Call For End To Forced Unionism – Washington Free Beacon
Twenty states are backing a lawsuit seeking to overturn mandatory union membership for public sector employees, arguing that forcing them to pay fees is akin to "the forced subsidization of a political party."
The states, led by Michigan Attorney General Bill Schuette (R), filed an amicus brief to the Supreme Court voicing their support for Illinois state worker Mark Janus's lawsuit against the American Federation of State, County, and Municipal Employees (AFSCME).
The suit seeks to bar government agencies from requiring union dues or fee payments as a condition of employment. The states argue that the Supreme Court erred in the 1977 Abood v. Detroit Board of Education, which said such arrangements were constitutional.
"Amici States have a vital interest in protecting the First Amendment rights of public employees, and in the fiscal health of state and local governments," the brief says. "Given the enormous power of the modern public-sector union and the often vast public-policy consequences of its collective bargaining activities…
MORE
.
—————————————————————————————
.
Pulse Nightclub Terrorist's Widow To Stand Trial In Orlando – Orlando Sentinel
.

.
The Pulse nightclub shooter's widow will stand trial in Orlando, a federal judge ordered Wednesday.
Noor Salman is charged with providing material support to a terror organization and obstruction of justice. Her husband, Omar Mateen, killed 49 people and injured at least 68 more when he opened fire in the gay nightclub in Orlando on June 12, 2016.
Salman tried to persuade the judge to hold the trial in another city, saying she could not get a fair trial in Orlando.
Federal judges are constitutionally required to hold trials in the same community where the crime occurred, unless the accused can prove publicity was so inflammatory and prejudicial that the community was saturated and an impartial jury could not be chosen…