.
Federal Grand Jury Indicts Kate Steinle's Killer – Daily Caller
A federal grand jury on Tuesday indicted the illegal immigrant killer of Kate Steinle on gun charges.
Jose Inez Garcia-Zarate admitted to the killing of Steinle in 2015, but said that the gun he found under a San Francisco bench went off accidentally. Last week, a jury found Garcia-Zarate guilty of felony possession, but not murder or involuntary manslaughter.
Garcia-Zarate, 54, will now face federal charges for being a felon in possession of a firearm and ammunition, as well as for being an illegally present alien in possession of a firearm and ammunition.
Garcia-Zarate is a seven-time convicted felon and had been deported from the U.S. five times. The Mexican national was released from a San Francisco jail prior to the killing of Steinle, which led to a national outrage over sanctuary cities.
"The Kate Steinle killer came back and back over the weakly protected Obama border, always committing crimes and being violent, and yet this info was not used in court," Trump tweeted Friday…
MORE
.
—————————————————————————————
.
Trump To Recognize Jerusalem As Capital Of Israel, Move U.S. Embassy From Tel Aviv – Breitbart
.

.
President Donald Trump will announce Wednesday that the United States recognizes Jerusalem as the capital of Israel, and that the State Department will begin a process to move the U.S. embassy in Israel to Jerusalem.
Trump will first announce that the "United States government recognizes that Jerusalem is the capital of Israel," according to one of three senior administration officials who spoke with reporters on Tuesday.
The officials conveyed that the change is a recognition of "reality" – both the historic reality that Jerusalem has been the capital of the Jewish people and the Jewish faith since ancient times; and the modern reality that the city is the seat of government for Israel, housing its legislature, supreme court, prime minister, and executive agencies…
MORE
.
—————————————————————————————
.
Cover-Up: FBI Blocks Information About Trump-Hater Peter Strzok From Website – Gateway Pundit
What is the FBI hiding? Plenty, of course, but its latest 'cover-up,' is actively blocking information on Peter Strzok from its website.
Daily Caller's Chuck Ross reports:
The FBI blocked all information on its website about a top counterterrorism official who was kicked off of Special Counsel Robert Mueller's Russia investigation for sending politically-biased text messages to an FBI lawyer.
"FBI site blocked all the information about him," reads a Google response to a search conducted of the FBI website for Peter Strzok, the embattled FBI agent. […]
The Google search for information on Strzok returns one document involving the FBI employee – a May 16, 2016 email in which FBI officials were asked to review a draft of a statement that then-FBI Director James Comey planned to give at the conclusion of the Clinton email investigation…
MORE
.
—————————————————————————————
.
Fake News Update: Mueller's Team Has Not Subpoenaed Deutsche Bank On Trump's Finances – Fox News
.

.
President Trump's legal team is pushing back against reports that Special Counsel Robert Mueller has called on Deutsche Bank to submit data pertaining to its client relationship with President Trump as part of his investigation into alleged Russian election meddling.
"We have confirmed that the news reports that the special counsel had subpoenaed financial records relating to the president are false," said Jay Sekulow, a member of Trump's legal team. "No subpoena has been issued or received. We have confirmed this with the bank and other sources."
Bloomberg, citing an unnamed source, reported that Mueller is seeking information on the German lender and its relationship with Trump and his family. Trump reportedly owes the bank $300 million…
MORE
.
—————————————————————————————
.
Senate Confirms Trump's Homeland Security Nominee – The Hill
The Senate confirmed President Trump's pick to lead the Department of Homeland Security after John Kelly left the agency for his White House post earlier this year.
Senators voted 62-37 on Kirstjen Nielsen's nomination to be DHS secretary, with 10 Democratic senators and Independent Sen. Angus King (Maine) siding with Republicans to support her.
Nielsen, who was nominated in October, was expected to secure confirmation after clearing a procedural hurdle in a 59–33 vote on Monday evening. She'll be the department's first Senate-confirmed secretary in months. Kelly left to become the Trump's chief of staff in July, and Elaine Duke has led the agency in an acting capacity.
Republicans have praised Nielsen, a cybersecurity expert and former Homeland Security official. Senate Majority Leader Mitch McConnell (R-Ky.) urged senators to back her nomination ahead of Tuesday's vote.
"It's time for us to vote to confirm her so she can get to work for the American people…
MORE
.
—————————————————————————————
.
Feel-Good Video O' The Day: U.S. Military Obliterates Top Taliban Terrorist In Afghanistan – Daily Caller
.

.
U.S. forces have obliterated top terror leaders in Afghanistan through recent strikes, and one video released by the Pentagon shows the lights being snuffed out of the Taliban's "Red Unit" commander.
In conjunction with Afghan forces, U.S. troops in Afghanistan have launched numerous strikes against central terror figures belonging to al-Qaida and the Taliban, scoring some big successes.
One video shows a recent strike on the Taliban's Red Unit commander, Mullah Shah Wali, also known as Haji Nasir. The Taliban's Red Unit is tasked with conducting suicide missions and planting improvised explosive devices. Wali's job in particular was to supply the Taliban with arms in Helmand Province, a main base of operations for the Taliban…
MORE
.
—————————————————————————————
.
Russia Banned From 2018 Winter Olympics Over Systematic Doping – The Independent
Russia has been banned from competing in the 2018 Winter Olympics in Pyeongchang in an historic decision by the International Olympic Committee – although some Russian athletes will be allowed to compete under a neutral flag.
The IOC also handed a lifetime ban to the country's deputy prime minister, Vitaly Mutko, preventing him from having any involvement in the Olympic Games, and has ordered the Russian government to pay $15m towards a new Independent Testing Authority and reimburse the cost of their investigations.
The head of the IOC, Thomas Bach, revealed the decision in a press conference in Lausanne, Switzerland on Tuesday. "This was an unprecedented attack on the integrity of the Olympic Games and sport," he said of Russia's sophisticated doping system.
Vladimir Putin is expected to respond in the next 24 hours with the possibility that Russia will decide to boycott the Winter Olympics and withdraw any competitors from taking part as authorised neutral athletes…
MORE
.
—————————————————————————————
.
Leftist Corruption Update: More Anti-Trump Messages Sent By Members Of Mueller's Team – Zero Hedge
.

.
Days after it emerged that former Special Counsel investigator Peter Strzok was fired from Robert Mueller's Trump-Russia probe in August for sending anti-Trump text messages to his mistress while the two were working together on the Clinton email investigation, Sara Carter of Circa told a Fox News panel that there are more anti-Trump messages sent by Mueller's team floating around.
Carter previously emerged as one of the handful of people to review documents obtained by an undercover FBI informant embedded in the Russian uranium industry.
Appearing on Hannity's show Monday night, Carter was asked about rumors of more anti-Trump sentiment expressed by Mueller's team…
MORE
.
—————————————————————————————
.
Breitbart News Launches Massive Radio Expansion On SiriusXM – Breitbart
SiriusXM announced that Breitbart News Network will make a major expansion in its radio programming on SiriusXM, launching a new daily weeknight show and additional weekend shows, all airing on SiriusXM Patriot channel 125.
In addition, SiriusXM announced that former White House Chief Strategist and Breitbart News Network Executive Chairman Steve Bannon will return as a regular host along with Editor-in-Chief Alex Marlow on the conservative Patriot channel beginning Tuesday, December 5.
Bannon's commitment to the SiriusXM radio platform ensures that the conservative populist icon will have a significant presence across Breitbart's morning and evening drive time programming, as well as on weekends.
Bannon will also be the leader of Breitbart's mid-term election coverage on the Patriot channel, as well as the 2020 presidential campaign. He previously hosted SiriusXM's Breitbart News Daily, which premiered in late 2015 and became a must-stop destination for candidates seeking the 2016 GOP nomination…
MORE
.
—————————————————————————————
.
Wisconsin Moving Ahead With Plan To Drug Test Food Stamp Recipients – Circa
.

.
Gov. Scott Walker (R) is moving ahead with a plan to drug test some food stamp recipients in Wisconsin, according to The Milwaukee Journal Sentinel.
The Sentinel on Monday reported that testing is anticipated to begin within as little as a year without action from the federal government or state lawmakers.
"Employers have jobs available, but they need skilled workers who can pass a drug test," Walker said in a statement.
"This rule change means people battling substance use disorders will be able to get the help they need to get healthy and get back into the work force," the 2016 GOP presidential candidate added…
MORE
.
—————————————————————————————
.
Trump Reverses Obama Overreach, Shrinks Size Of Two National Monuments In Utah – CNS
President Donald Trump announced Monday that he is reversing the federal overreach that put millions of acres of land in Utah under federal control through national monument designations.
"I've come to Utah to take very historic action to reverse federal overreach and restore the rights of this land to your citizens," Trump told a crowd in Salt Lake City, Utah.
"Today on the recommendation of [Interior] Secretary [Ryan] Zinke and with the wise counsel of Senator Hatch, Senator Lee, and the many others, I will sign two presidential proclamations. These actions will modify the national monuments designations of both Bears Ears and Grand Staircase Escalante," he said.
Bears Ears, which was designated as a national monument in 2016 by President Barack Obama to encompass nearly 1.5 million acres of land, will be modified to two units named Shash Jلa, Navajo for Bears Ears, and Indian Creek, encompassing a total of 228,784 acres of land…
MORE
.
—————————————————————————————
.
Another Leftist Congressman Caught Up In Taxpayer-Funded Settlement – Daily Wire
.

.
Another House Democrat was revealed to be caught up in a settlement on Monday night, this time from an incident in 2000 which involved firing a staffer in retaliation for reporting that she was allegedly sexually assaulted at a business that was connected to an important campaign contributor.
Andrea Payne, a former congressional aide for Rep. Gregory Meeks (D-NY), filed a complaint with the Office of Compliance while she worked in the congressman's New York Queens office after the alleged sexual assault, The Daily Caller News Foundation reported.
Meeks, who fired her shortly after, admitted in a lawsuit that he did not fire her because of anything related to the quality of her on-the-job performance…
MORE
.
—————————————————————————————
.
NFL Bows To Player Protests, Will Dole Out Millions To Soros-Linked Social-Justice Groups – Washington Times
Plagued by sagging ratings, player protests and fan outrage, the NFL has thrown a political Hail Mary by reportedly agreeing to dole out millions of dollars to two social justice groups connected to Democratic billionaire George Soros.
Under an agreement with the Players Coalition, NFL owners plan to funnel tens of millions of dollars to the Dream Corps, a leftist advocacy group led by former Obama adviser Van Jones and linked to Mr. Soros, which has called for saving the Clean Power Plan, cutting the prison population by half and providing "sanctuary for all."
The $89 million, seven-year deal also carves out millions of dollars for the Players Coalition, according to ESPN, which has been advised by Soros-funded groups such as the Campaign for Fair Sentencing of Youth and the Center for American Progress, a leader of the anti-Trump "resistance."
NFL spokesman Joseph Lockhart stressed Monday that there has been no final decision on the agreement…
MORE
.
—————————————————————————————
.
Leftist Congressman John Conyers Resigns In Disgrace – The Hill
.

.
Facing a surge of pressure from his fellow Democrats, Rep. John Conyers (D-Mich.) stepped down from Congress on Tuesday over mounting allegations of sexual harassment, marking an extraordinary fall for the longest-serving member of Congress.
Speaking to a local radio station, the 88-year-old Conyers was defiant in both maintaining his innocence and defending a legacy he insisted "can't be compromised or diminished."
"This too shall pass," Conyers told radio host Mildred Gaddis. "And I want you to know that my legacy will continue through my children."
Aiming to help that process along, Conyers endorsed his son, John Conyers III, to replace him, setting up a potential Conyers-family showdown for the seat…
MORE
.
—————————————————————————————
.
Clinton Aides Who Lied To The FBI Faced No Charges After Being Questioned By Recently Fired Anti-Trump Agent – Daily Caller
The FBI agent who was fired from Special Counsel Robert Mueller's Russia investigation team for sending anti-Donald Trump text messages conducted the interviews with two Hillary Clinton aides accused of giving false statements about what they knew of the former secretary of state's private email server.
Neither of the Clinton associates, Cheryl Mills and Huma Abedin, faced legal consequences for their misleading statements, which they made in interviews last year with former FBI section chief Peter Strzok.
But another Strzok interview subject was not so lucky.
Michael Flynn, the former national security adviser, pleaded guilty last week to lying during an interview he gave on Jan. 24 to Strzok and another FBI agent. Circa journalist Sara Carter reported on Monday that Strzok took part in that interview with the retired lieutenant general.
At the time, Strzok was the FBI's top investigator on the fledgling investigation into Russian interference in the presidential campaign…
MORE
.
—————————————————————————————
.
Ex-Florida Democrat Rep. Corrine Brown Sentenced To Five Years In Prison For Mail, Wire And Tax Fraud – Fox News
.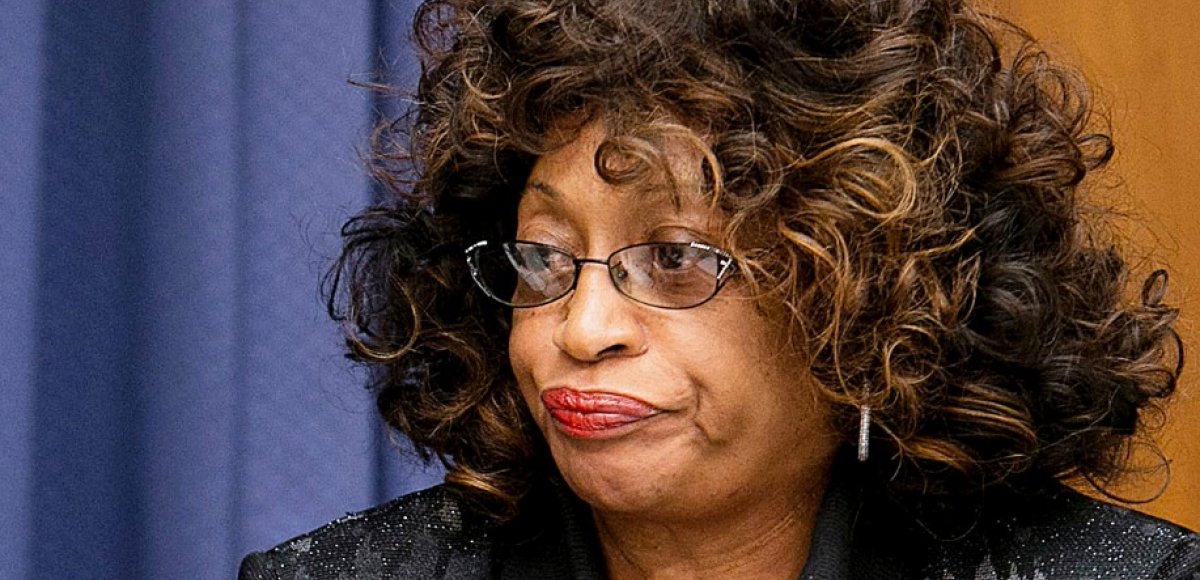 .
Former Florida Democratic Rep. Corrine Brown was sentenced on Monday to five years in prison for mail, wire and tax fraud involving a sham charity.
A jury convicted Brown of stealing money from a bogus charity, One Door For Education, which purported to give scholarships to poor children but instead filled the coffers of Brown and her associates.
Federal prosecutors said she and a top aide commited fraud by using donations for lavish parties and trips. The aide and another official later accepted a plea deal and testified against Brown, who served in Congress for nearly 25 years.
She was defeated in her 2016 primary race…
MORE
.
—————————————————————————————
.
Trump Tees Up Welfare Reform – Washington Examiner
Republicans searching for their next major task after tax reform may have found their answer, and it's not infrastructure.
Over the past few weeks, President Trump has been talking up reform of anti-poverty programs, and House leaders have begun preliminary talks with his administration on what they could accomplish through a welfare overhaul, aides say. The White House, meanwhile, is preparing an administrative reordering of the welfare system regardless of whether congressional Republicans act.
Trump has suggested more than once that welfare reform might be the next big legislative item on his agenda, although he has also indicated that a major infrastructure bill or another attempt at healthcare legislation could be next up on the docket.
For their part, House Republicans would be willing forge ahead on welfare reform. The GOP conference and outside conservative groups share the goal of changing anti-poverty programs to encourage or require work…
MORE
.
—————————————————————————————
.
Supreme Court Allows Trump Travel Ban To Take Full And Immediate Effect – Daily Caller
.

.
The U.S. Supreme Court Monday allowed the latest iteration of President Donald Trump's travel ban to take full effect for the time being, as lower courts continue to wrestle with lawsuits fighting the ban.
The order permits the administration to enforce the president's September proclamation, which suspends entry of foreign nationals from seven nations, including Chad, Iran, Libya, North Korea, Syria, Venezuela, and Yemen.
Justices Ruth Bader Ginsburg and Sonia Sotomayor noted their dissent from the Court's decision.
The Department of Justice asked the justices to lift lower court orders barring enforcement of the proclamation while legal challenges are adjudicated by the courts…
MORE
.
—————————————————————————————
.
Trump Administration Pulls U.S. Out Of UN Global Compact On Migration – The Hill
Secretary of State Rex Tillerson on Sunday announced the Trump administration is pulling out of a United Nations-led Global Compact on Migration (GCM), claiming it could undermine the enforcement of U.S. immigration laws.
"The United States has decided to end participation in the UN process to develop a Global Compact on Migration (GCM)," Tillerson said in a statement.
The U.S. has participated in the New York Declaration for Refugees and Migrants, a 2016 agreement to manage international migration, which was in the process of being adopted as a global compact in 2018.
Tillerson, however, said that the compact "contains a number of policy goals that are inconsistent with U.S. law and policy."
"While we will continue to engage on a number of fronts at the United Nations, in this case, we simply cannot in good faith support a process that could undermine the sovereign right of the United States…
MORE
.
—————————————————————————————
.
Empty Seats Greatly Outnumber Spectators As NFL Attendance Crisis Continues – Breitbart
.

.
Week 13 doesn't appear to be the National Football League's lucky number as photos of stadiums across the league still show an awful lot of empty seats. Meanwhile, the sad in-person attendance mirrors the continually plummeting TV ratings.
With last week's Thursday Night Football and Monday Night Football broadcasts closing out Week 12 with new lows in metered markets, and despite the nearly $90 million in social justice spending for players to end their constant, anti-American protests during the national anthem, Week 13 began with tens of thousands of empty seats in stadiums everywhere.
To note just a few, Met Life stadium, for one, didn't show too much life as the New York Jets faced down the Kansas City Chiefs in a close 38-31 game…
MORE
.
—————————————————————————————
.
Puerto Rican Government Hands Out $100 Million In Bonuses After Pleading For $94 Billion In Hurricane Relief – Washington Times
Puerto Rico Gov. Ricardo Rossello Nevares last month asked federal taxpayers to shell out $94 billion to pay for the territory's recovery from Hurricane Maria – then turned around and paid out about $100 million in Christmas bonuses to island government employees.
The governor's aides say the bonuses are a longstanding tradition and part of the law, and were planned for in the budget approved last summer.
But that budget came well before Hurricanes Irma and Maria slammed into Puerto Rico, leaving much of the territory in ruin and leaving the government begging for federal assistance.
The island's financial oversight board, created by Congress as part of a deal to bail the government out of a potential debt default last year, called the payments "imprudent" and said the hurricanes should have forced the governor to rethink his decisions.
And the payments could dent Mr. Rossello Nevares' efforts to get Capitol Hill to pony up for the recovery…
MORE
.
—————————————————————————————
.
Illegal Alien Convicted Of Sexual Assault Deported From U.S. 20 Times – Breitbart
.

.
A Mexican man convicted of sexual assault and other charges who was in the U.S. illegally had been deported from the U.S. 20 times, court documents show.
A judge sentenced Sergio Jose Martinez, 31, to 35 years behind bars Friday after Martinez pleaded guilty to sodomy, sexual assault, kidnapping, and other charges for attacking two women on separate occasions, the Associated Press reports.
Martinez told the two victims in the Portland, Oregon, courtroom that he would see them in hell after he learned of his fate from the judge.
Martinez attacked two women in Portland on July 24. He threatened and sexually assaulted his first victim, a 65-year-old woman, after he broke into her Northeast Portland home…
MORE
.
—————————————————————————————
.
Republicans Prepare For War With FBI, DOJ: To File Contempt Action Over Anti-Trump Bias – Zero Hedge
Five weeks ago, House Speaker Paul Ryan accused the DOJ and FBI of "stonewalling" the House Intelligence Committee's wide-ranging subpoena for all pertinent information about how the largely unsubstantiated "Trump dossier" played into the DOJ's decision to launch the infamous Trump collusion investigation.
At the time, the speaker said the agency was preparing to turn over the information requested by the committee, but despite his assurances, the promised documents never materialized.
Then yesterday, thanks to a series of coordinated media leaks, Nunes learned – at the same time as the broader public – about the reassignment of Peter Strzok, a senior Mueller aide who had played a critical role in the DOJ's original collusion investigation. And before that, Strzok helped lead the FBI's probe into Hillary Clinton's mishandling of classified information.
As it turns out, the agent had been reassigned for expressing anti-Trump sentiments in a series of text messages to FBI attorney Lisa Page while the two were having an affair…
MORE
.
—————————————————————————————
.
Oil Drilling In ANWR Moves Ahead As Part Of Senate Tax Bill – Washington Times
.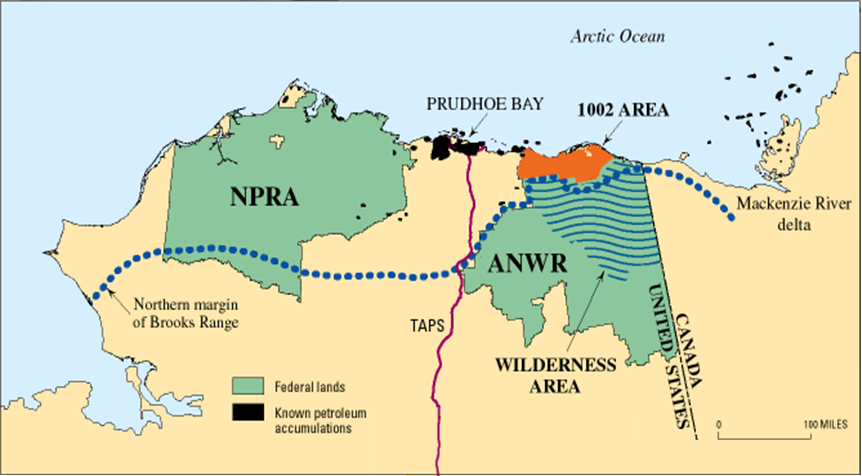 .
Republicans took a major step forward early Saturday in their decades-long fight to open a piece of the Arctic National Wildlife Refuge to oil drilling.
Included as part of the sweeping tax reform bill passed by the Senate in a 51-to-49 vote is a highly controversial provision to allow energy exploration in a 1.5 million-acre swath of ANWR known as the "1002 area," which lies along the coast. In total, ANWR spans more than 19 million acres.
The drilling provision was seen as key to getting Sen. Lisa Murkowski, Alaska Republican, on board with the tax bill.
"Opening the 1002 Area and tax reform both stand on their own, but combining them into the same bill, and then successfully passing that bill, makes this a great day to be an Alaskan," she said in a statement after the measures passed…
MORE
.
—————————————————————————————
.
Booming Economy: New York Fed GDP Reading Hits 3.9 Percent – Breitbart
The New York Federal Reserve's tool for forecasting gross domestic product (GDP) hit its highest point ever on Friday, pointing to a fourth-quarter GDP growth of 3.93 percent.
The number is so high that the New York Fed's "Nowcasting Report" had to be rescaled to allow for such a high reading. Prior to the most recent quarter, the Nowcast has never before predicted GDP above 3.2 percent and rarely ever above 3 percent.
The Nowcast uses the most recent economic figures to try to get a real-time reading of economic output. It is updated weekly. Last week's number was pushed up by good news about employment, inventories, and new home sales. Low inflation was a drag on the number.
The message from the New York Fed is simple: the economy is booming.
The economy has grown at greater than 3 percent for every full quarter that Donald Trump has been president. It grew at just 1.24 percent in the first quarter of the year as the country transitioned from the Obama administration to the Trump administration…
MORE
.
—————————————————————————————
.
General Mattis: The Enemy Is Collapsing Faster Than Media Predicted – Daily Caller
.

.
Secretary of Defense James Mattis touted the rapid success of the U.S.-backed military campaign against the Islamic State to reporters en-route to Egypt Saturday.
"The enemy is collapsing. In many cases, faster than many people in the media forecasted," Mattis declared. "You know, I always stayed away from timelines for this very reason. It's usually slower or faster than any timeline."
Mattis has consistently been reluctant to put a timeline on the U.S. military presence in Syria, but highlighted the recent withdrawal of approximately 400 Marines from the country after successful operations against ISIS. The 400 Marines are being sent back to the U.S. after supporting the U.S.-backed Syrian Democratic Forces in their military campaign against ISIS…
MORE
.
—————————————————————————————
.
Mueller's Top FBI Agent Probing Hillary's Emails, Russia Collusion "Removed" After Anti-Trump Texts Found – Zero Hedge
Special Counsel Robert Mueller's top FBI investigator into 'Russian meddling' and Clinton emails has been removed from the probe reportedly due to the discovery of anti-Trump text messages exchanged with a colleague (whom he happened to be having an extra-marital affair with).
FBI veteran, Peter Strzok, considered "one of the most experienced and trusted FBI counterintel investigators" according to the NYT, and who was tapped by Mueller to help lead the probe of Russian meddling in last year's presidential election, after helping lead the investigation into whether Hillary Clinton mishandled classified information on her private email account, has left Mueller's team.
As ABC reported in August, when Strzok's departure was first noticed, this was the first known hitch in a secretive probe that, by all public accounts, is charging full steam ahead. ABC reported that it was unclear why Strzok stepped away from Mueller's team of nearly two dozen lawyers, investigators and administrative staffers…